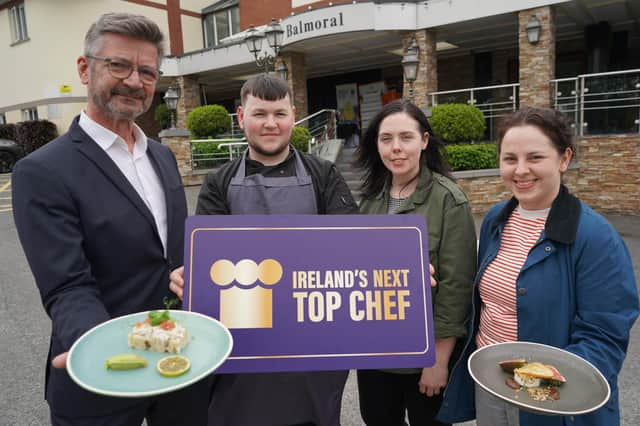 'Next Top Chef' competition needs amazing cooks!
TALENTED chefs across the borough are being challenged to put their culinary skills to the test, as part of a new competition called 'Next Top Chef'!
Published 31st May 2023, 15:13 GMT
Updated 2nd Jun 2023, 15:53 GMT
The brand-new culinary battle will see young, aspiring chefs from across Ireland compete in a series of culinary challenges, to be crowned the island's next cooking sensation.
This is a unique opportunity for talented chefs to put themselves in the spotlight and showcase their talent to some of Ireland's top industry-recognised chefs and experts.
As well as the all-important title of 'Ireland's Next Top Chef', the winner will receive an amazing array of prizes, including a chance to be mentored by the finest culinary teams at Michelin-starred restaurants.
Putting the contestants through their paces as judges will be Michelin star chef, Danni Barry, 2023 Great British Menu contestant, Kerry Roper, and BBC's Farm to Feast judge, Joris Minne.
Ireland's Next Top Chef Competition is open to both professional chefs and home cooks, with contestants asked to submit a signature three-course menu for judging.
The Grand Finale is scheduled to take place on August 3 at the Balmoral Hotel in Belfast.
The e deadline for entries is next Thursday, June 8. For more information, visit www.irelandsnexttopchef.com