Alastair Bell brought the product which he created in 2017 to Showcase Ireland and CATEX events in Dublin recently and described the experience as "absolutely superb".
"We have been seeking to explore more international markets and develop new relationships with face to face meetings," said Alastair, who has been availing of support from Invest NI and the Department for International Trade.
Showcase is one of Ireland's largest international trade shows offering an extensive range of unique products from home and gift, jewellery, fashion, accessories and food. It is an exceptional opportunity to discover brands and chat with emerging businesses.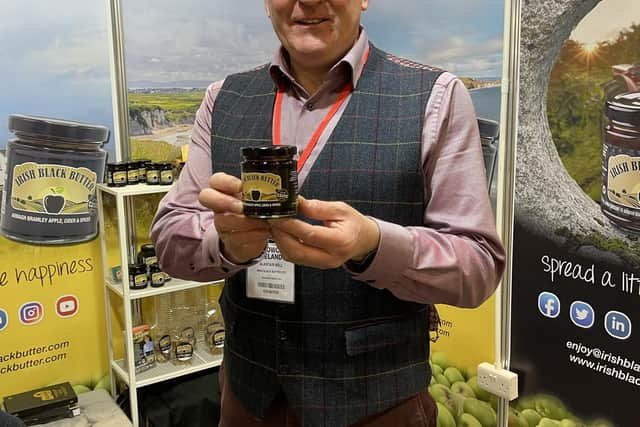 Over 4000 buyers were expected at this year's event coming from across the world, including Ireland, UK, USA, Europe and the USA. For Alastair these were key development targets.
"It was amazing to encounter such a diverse and enthusiastic range of buyers from across the world including Japan," he said. "We received new orders from Ireland and potential orders from the USA, France, Spain and Belgium.
"It was also nice to reconnect and meet existing customers from Northern Ireland and the Republic of Ireland. We have also had further contacts from businesses who we hadn't got the chance to speak with at Showcase."
Following on from Showcase Ireland, Alastair turned the attention of Irish Black Butter to hospitality and catering taking a stand at CATEX, Ireland's largest food service and hospitality event.