Paula, one of the United Kingdom's best known and most respected chefs, collaborated with Giant's Basalt Rock Gin in Bushmills, to create Paula McIntyre Irish Gin, initially in a limited edition format.
She has also produced a number of food and recipe books including a popular publication for the colourful Taste Causeway region. She's also been at the forefront of the international Slow Food Movement in her role as Northern Ireland chair of the organisation which seeks to promote healthier eating as opposed to fast food.
Paula explained: "I've been developing novel recipes from local spirits particularly gin over a number of years. We have, of course, a vibrant local industry distilling a range of premium spirits here especially whiskey. I was intrigued when James and Martha at Giant's Basalt Rock Gin approached me with a suggestion that I should consider creating my own gin with them."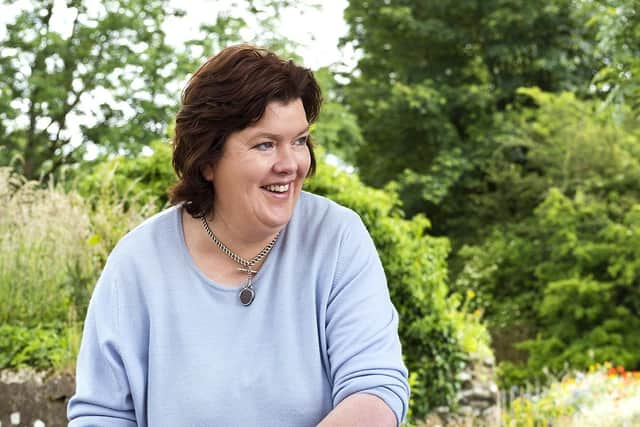 Paula said that she has created "a one-of-a-kind blend that captures the spirit of Northern Ireland's wild and delightful flavours, combined with locally harvested Irish gorse, meadow sweet, and lemon verbena".
"Gin connoisseurs and those looking for a taste of Northern Ireland's rich heritage will enjoy the complex and fascinating flavours of this superb spirit," she added.
Paula's gin is described as "a true expression of the region, its history, and its people, intertwined in a tapestry of flavour that conveys a story of passion, perseverance, and pride".
She's already working on a rum in which gorse is also likely to be a prominent ingredient.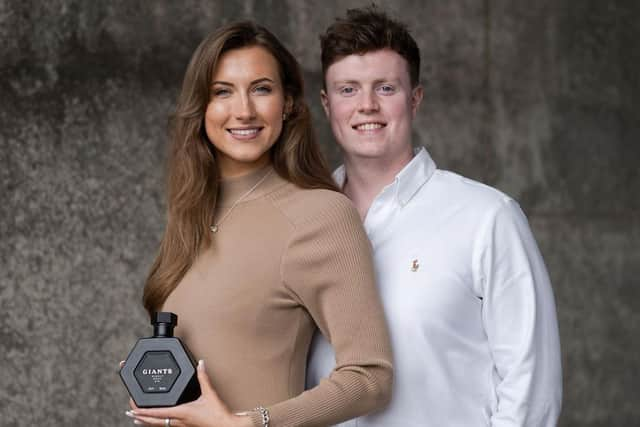 It was "a tremendous opportunity to put my knowledge local botanicals in cooking over the years into something quite different," she said.
Other aromas in the unique gin include elderflower, richer almonds, vanilla-coconut with hints of dark fruit orange and pineapple. The colour is described as "perfectly transparent".
Paula, who is now developing a recipe for a local rum, also has vast experiencing in the restaurant sector in Manchester and in Northern Ireland. In 2000 Paula appeared as a guest chef on 'Ready, Steady, Cook". She has been a guest chef on BBC Northern Ireland's television coverage of the Balmoral Show and featured as a chef on the fly on the wall documentary on the catering industry in Northern Ireland, "A La Carte".
In Autumn 2001 Paula was given her own TV series on BBC 2 NI called "Taste for Adventure". She appeared as a guest chef with Eamonn Holmes on BBC 1 NI's "Summer Season" programme and was a reporter on food issues for BBC 1 NI's "Inside Out" programme. She has also been a guest chef twice on RTE 1's "Afternoon Show". She ran the popular Paula's 'Hamely Kitchen' last season on BBC Northern Ireland.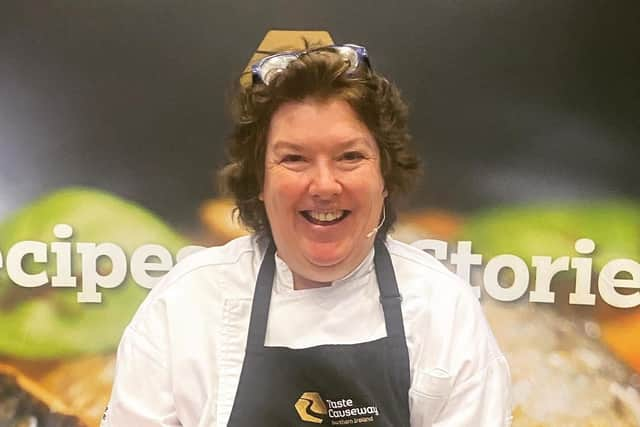 James Richardson, who launched Giants Basalt Distillery in 2021 with business partner Martha Garbe, continued: "We were delighted to help our good friend Paula to create a distinctive recipe for the gin over several months. It's our first bespoke gin for a local personality."