Unicorn in, bubble gum out, vanilla still reigns supreme - Morelli's reveal top flavours for 2023
As a not-so-sunny summer draws to a close, Morelli's Ice Cream, Ireland's oldest ice cream producer, has revealed 2023's most popular ice cream buying trends of sweet treat fanatics across Northern Ireland.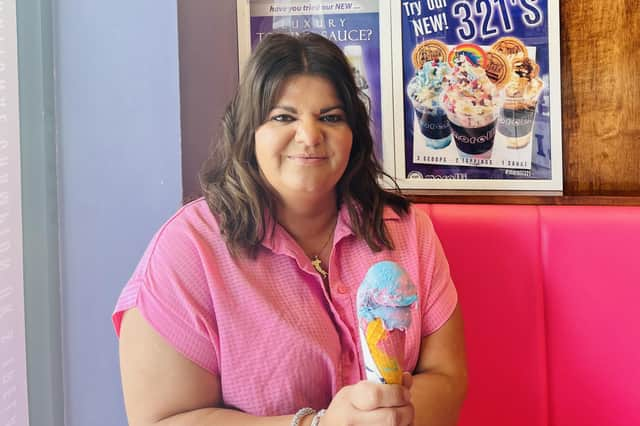 Double Cream Vanilla remains the nation's sweetheart as it continues to hold the title of Northern Ireland's top ice cream flavour. The old favourite is followed closely by Honeycomb, with both flavours accounting for 50% of Morelli's total sales across Northern Ireland.
Morelli's candyfloss-flavoured ice cream, Unicorn, has edged Bubble gum out of the top ten best-selling flavours of the year. Unicorn's sweetness, mixed with its vibrant colours, has resulted in the flavour becoming a firm favourite this summer.
Summer' 23 was a season of new flavours, which proved popular with Northern Ireland's ice cream connoisseurs. Morelli's launched several new flavours, including Butterscotch and Cheeky Monkey (Chocolate Ice Cream with a Banana Ripple). One of its newest flavours, Toffee Popcorn, piqued the interests of many ice cream fans, with sales increasing by 12% of the later part of the summer.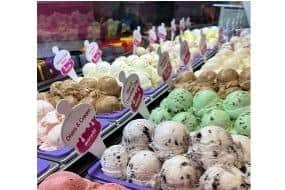 In four counties, Double Cream Vanilla tops the bestseller charts. This differs in Armagh and Derry-Londonderry, where Honeycomb is the bestseller. Derry-Londonderry's tastes differ from the rest of the country when it comes to the top three flavours; it's the only place where chocolate isn't in the top three bestselling flavours. The maiden city prefers Raspberry Ripple.
There is one thing everyone in Northern Ireland does agree on, and that's that Sundays are for scoops. A high percentage of Morelli's sales take place on a Sunday, more than any other day of the week. When it comes to where the most ice cream in Northern Ireland is purchased, there's one clear winner. The North Coast has every other part of the country licked, as 30% of Morelli's sales take place in Portrush and Portstewart.
The famous tub and cone debate can be put to bed for another year, as Morelli's reveals that tubs account for 60% of its ice cream sales in 2023, ahead of cones at 40%. A generational divide is also emerging, with the majority of cone sales coming from pensioners, whilst people aged between 18-45 preferred tubs and larger servings.
Commenting on this year's ice cream trends, Daniela Morelli-Kerr from Morelli's Ice Cream said: "While traditional flavours like Vanilla and Honeycomb remain popular, we're seeing a real shift towards more modern flavours like Unicorn and Toffee-Popcorn. We believe this is being driven by social media trends and a desire for ice cream that not only tastes good but looks good too.
"There are many highlights of working in ice cream production, but a highlight for the Morelli's team is the opportunity to create these weird and wonderful new flavours. While it's these flavours that grab the headlines in the ice cream world, our sales data shows that we still have a soft spot for traditional flavours that are being enjoyed in tubs and cones across the country, mostly on a Sunday!"
The sales figures have been released by Morelli's Ice Cream following a successful year for the company, expanding into Sainsbury's, winning two 3-star Great Taste Awards and a gold Irish Quality Food and Drink award for its Dunnes Stores range.