Rob and Janice McConnell's home in the Cairncastle area was confirmed as the winner of the prestigious accolade during an episode broadcast on Tuesday (April 4).
Their new build came out on top after the judges for the show's ninth series Hugh Wallace, Amanda Bone and Sara Cosgrove visited 21 properties across the island of Ireland in a bid to find this year's winner.
Speaking to this newspaper, Rob, a Board Level Director for a tech firm in Belfast, explained: "We'd to keep our win a secret. We didn't even tell family members. Everything was filmed last September and October, so we knew for months that we had won.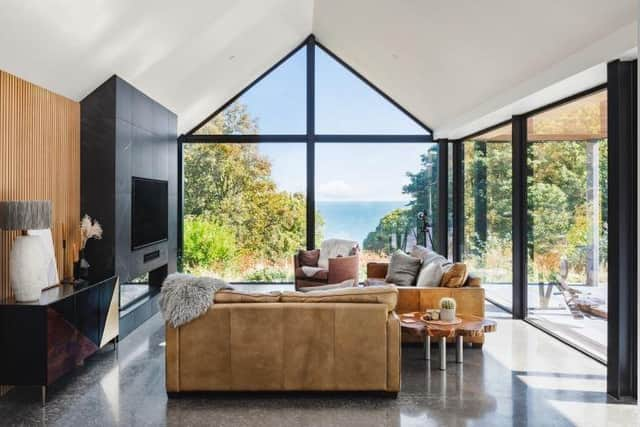 "Since we were announced on TV this week as the winners, the buzz has been brilliant. It's great to be able to talk about it now!
"Our home is a self-built property. It's not traditional in that we have tried to make it as sustainable as possible and we used modern methods of construction.
"There were some really beautiful homes in the running for the award and we are very humbled to have received this prestigious recognition.
The McConnell family purchased the site for their dream home before embarking on a five and a half year journey until their house was completed.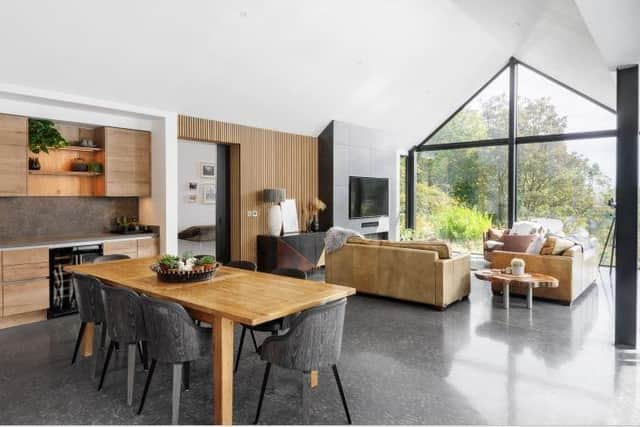 Rob, who grew up in the Greenisland area, stated: "We cleared out the original building on the site before demolishing it. We cut the ground in January 2020 and moved in by March 2021. Work started just before the Covid-19 pandemic hit and obviously this threw up challenges.
"It was difficult at times to get tradespeople, plus there were supply chain issues with Brexit. Materials could turn up broken and it was difficult to get replacements.
"Also, we did the project with no support or grants. People going down the sustainability route in England can receive support, but there's nothing available in Northern Ireland.
"But in the end, everything worked out and our home was completed and we're very happy with how it's turned out. We'd a vision and it just shows what can be done.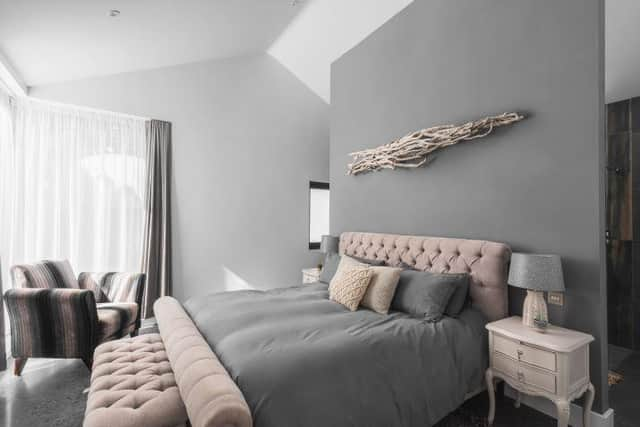 "I project managed and Kevin McRandal was the foreman for the job. Winning the Home of the Year award is recognition for Kevin, the local traders we used and everyone who helped to make the project a reality. Our children Tristan (16) and Evie (13) were also very hands on and helped around the site.
"I've always enjoyed watching the Home of the Year on television and programmes like Grand Designs. We knew we'd something special, but the other finalists were stunning in their own right. When we were crowned the winners, we couldn't believe it.
"We were contacted by the organisers of the show after they saw our home online and said they were interested. We completed an application form, thinking 'why not?'
"There were other people in the running from Helens Bay and Belfast and we're all keeping in touch. We've been able to make relationships out of it. It was a fantastic experience to be part of."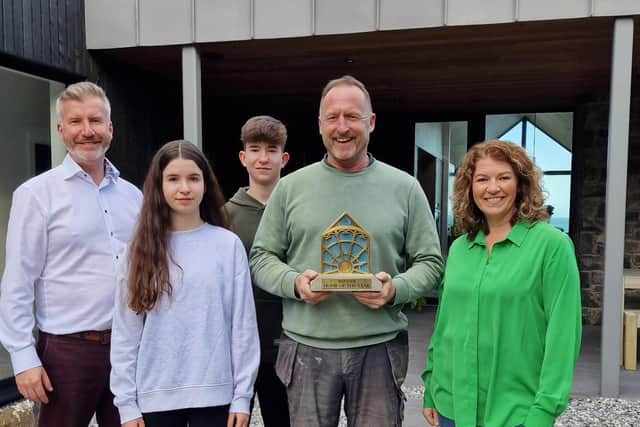 All of the episodes can be viewed on RTÉ Player.