Grow like a pro during lockdown with advice from Castle gardener
As we Stay at Home during lockdown, many people are turning their attention to their gardens, with green-fingered enthusiasts cutting, planting and digging particularly with the warmer weather.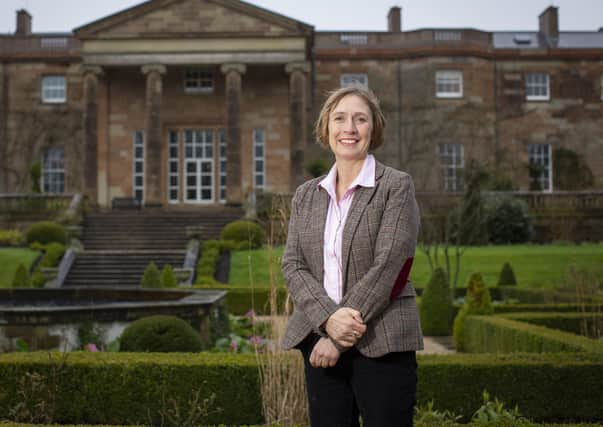 The beautiful gardens at Hillsborough Castle, County Down, have been cared for by Head Gardener, Claire Woods, ensuring the 100 acres are ready when the time comes to safely welcome visitors again. This includes the historic Walled Garden, complete with dipping pond, crop rotations, seasonal produce, herbaceous borders and an apple orchard.
Working with the team at Hillsborough Castle and Gardens, Claire has kindly shared her top tips for taking care of your garden during lockdown.
Get the compost right: As all professional gardeners and horticulturists know, the key to the growth of crops or garden plants is what you grow them in – from soil in your garden to compost in a pot, or even just water. Add 15% of perlite – a volcanic material which helps maintain water – to your compost or a water retaining jelly (not too much though) to make sure they're getting enough to drink.
Put a saucer in your hanging baskets: Ever wondered why councils and parks departments only need to water their baskets a couple of times a week, when you have to do yours every day? The secret is a sump in the bottom of the basket, or a trough that holds water. You can make one too in your own basket. After you have inserted the liner, put an old saucer, ceramic, plastic or even a plastic lid, at the bottom to retain water.
Keep it clean: My top tip is to always wash pots in a dilute disinfectant before you reuse them.
Water regularly: In spring and summer, when plants in pots and containers grow most rapidly, they will need lots of water, especially if it's windy. As a rule of thumb, if the clothes on your line are drying quickly, check your plants too.