Given Northern Ireland's unpredictable weather celebrity garden designer Mary Anne Farenden says it's vital we make the most of it.
Belfast TV star Mary Anne, best known for being the resident artist and garden designer on BBC's B&B By The Sea and the winner of last year's RTE's Super Garden, says following her top tips will have you enjoying your outdoor space right through to the autumn.
1. Have a visual idea and end goal in mind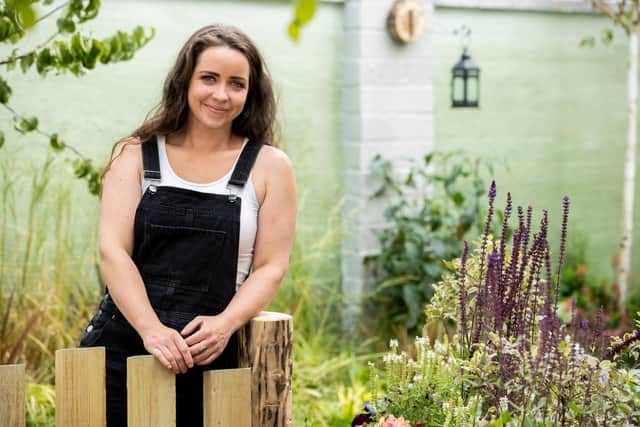 Mary Ann said: "Think about how you want your garden to look and who you are appealing to. How do you want people to feel when they see your outdoor space? And most importantly, how do you want to feel when you see it?"
When it comes to themes, Mary Anne advises to be as creative and imaginative as you like, and don't feel like you have to stick to one too rigidly.
"Some ideas to consider are working with repurposed materials or focusing on a particular set of colours, or series of areas. If you want to try a theme, there are so many options to pick from, taking as much or as little that will work in your space. Options include an elegant and formal theme, something naturalistic and woodland-esque, cottage gardens or something more minimalistic.
"Include elements that add value and interest, such as water features, fire areas, seating or decking. These elements can all be adapted to suit different tastes and styles. Utilising wall and overhead space, by adding trellises and arbours is a great way to add vertical planting to your garden, and this can be particularly effective for a more natural or cottage style. Decorative brickwork, geometric layouts and the use of symmetry is particularly effective in a more minimalist or formal theme."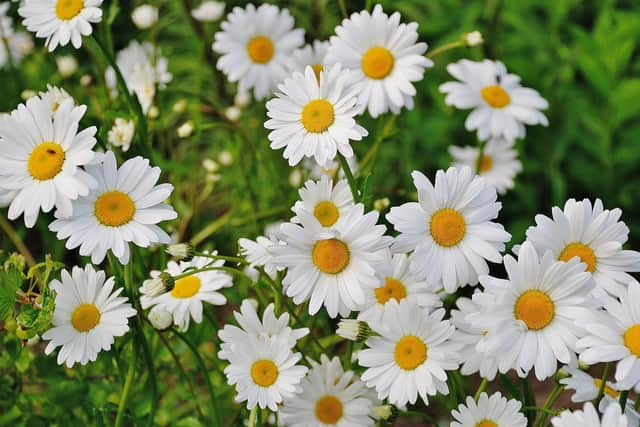 Another thing Mary Anne said people should consider is the hard landscaping materials you want to use in your garden, including cost, longevity and your tastes.
She explained: "Try to stick to a couple of material types, for example, if you are going with timber, try to stick to that for the most part and only accent with other stone or metal where necessary. Using too many different materials can make a space feel cluttered and dis-organised.
"Plants are the main aspect that will transform your outdoor space into the beautiful garden of your dreams. Not only do they add colour, scent and texture, they will also soften hard edges, lend privacy, shelter and add interest. Using combinations of trees, large and small shrubs, climbers, perennials and annual plants will create a diverse, lush and interesting place to be."
2. Don't be afraid to kill your darlings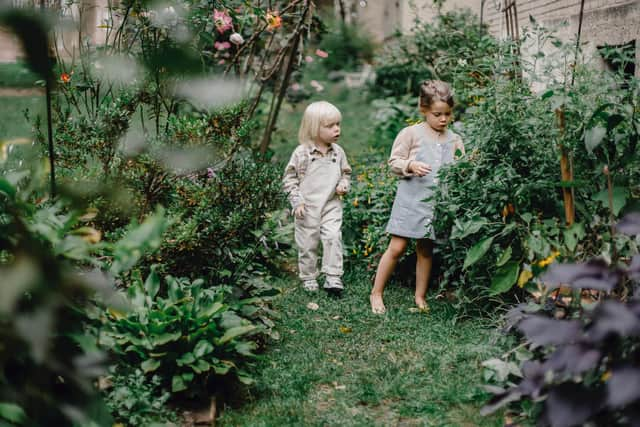 Sometimes you have to be ruthless to get the space you want.
Mary Anne said: "If something isn't working, kill your darlings, let your idea go and try something else.
"It's easy to feel downhearted when an idea feels like it cannot be a reality, but use that as motivation to try something else, all art is about trial and error. A project might end up differently from how you originally anticipated but that doesn't mean that it won't be better."
3. Pick plants that suit you
"There's no shame in opting for low-maintenance plants", said Mary Anne.
"If you have little time spare to spend working on your garden, or if gardening is something you simply don't enjoy, then purchasing low maintenance plants may be your best bet for having greenery in your back garden whilst having to expend little time to maintain its upkeep.
"Or if you are excited about the prospect of gardening, but feel overwhelmed or have had struggles in the past, choose a plant that works for your space and really appeals to you, this could be something you've always liked, or wanted to grow. Perhaps you've always wanted to try growing vegetables, but always seem to miss the sowing season.
"Many nurseries and garden centres will sell young plants and vegetable plugs, which take out the delicate, and often difficult early growing stage, allowing you to focus on raising and tending your new plant with fewer obstacles.
"Spend a few minutes browsing plants online to try and figure out which might best suit your lifestyle, or pop into your local garden centre and ask an employee for advice on which plants are best for you."
4. Know where your sun comes from
Mary Anne advises: "Before you make adjustments to your garden, it's important to know where and when the sun hits your garden. Where gets the most sun, and at what time is your garden at its sunniest?
"Even if you're revamping your garden for the autumn, the sun should influence how you set out your garden, where you place your garden furniture and where you plant flowers and shrubs.
"A quick fix to optimise your garden for autumn is to make sure that your garden is arranged in a way that will let you get the most out of the sun. For example, if you notice that one side of your garden gets more sun than the other, then, if possible, move your garden furniture into that area, and surround it with sun-loving plants in containers.
"If your garden gets a lot of shade, embrace shade-loving plants. There are many plants that thrive in the shade, such as ferns, heucheras, and ivies. A lack of sunlight won't prevent you from being able to have colourful flowers and plenty of greenery, so don't be put off if your garden isn't the sunniest of spots."
"Hanging baskets or planters are a quick and easy way to add a pop of colour to your garden" said Mary Anne, adding: "particularly if you don't have the time to plant bulbs or dig up garden borders.
"f you aren't able to drill into your walls, then outdoor command hooks are a good alternative. If you have plenty of windowsill space or patio/decking space, then planters are another way of introducing bursts of colour to your garden.
"Another benefit of planters is their versatility, they can be different heights, styles and proportions, and made out of a variety of materials to suit any space. They can be made from reused materials such as tyres, old sinks and even bathtubs.
"Planters also help those gardeners who might struggle with back pain, as they require less bending. They are also easier to maintain, and weed control is much more manageable."
6. Work with what you've got
Mary Anne reassures that revamping your garden doesn't have to be an expensive process.
She said: "Possibly the most important tip for budding gardeners is to work with what you've got.
"Make use of things like old logs and old knick-knacks. Think creatively, and pause to consider whether something might work well in your garden before you chuck it out.
"If you're struggling to come up with ideas as to how you can repurpose things for your garden, have a look on sites like Instagram and Pinterest. Photo-sharing social media sites are a haven of garden inspiration and are a great place to start if you're curious as to how you can go about sprucing up your garden in a cost-effective way."
On milder autumn evenings, drinks and meals in the garden can be an amazing way to spend time with friends and family.
Mary Anne believes having some sort of lighting in the garden will allow you to make the most of your garden at night.
She said: "There are many different options of lighting, from string lights to lanterns, to spotlights to good old-fashioned candles.
"Solar lights in particular are a great addition to any garden, as they'll turn on automatically at night, and charge during the day. They can be hidden in borders and will light up your garden beautifully.
"If you don't have much room for lanterns or solar lights, then string lights can be hung up against garden walls or fences, and will add a bit of sparkle to your garden.
"Lighting can go a long way to make your garden a calming, ambient place to spend your evenings after a long day."
8. Rejoice in imperfection
"Perfectly manicured gardens actually do very little to benefit biodiversity" said Mary Anne.
"Studies have shown that spotless, perfectly trimmed lawns can be bad for the environment; they work to the detriment of native ecosystems and have been proven to be negative for sustainability efforts.
"You're actually better off not constantly mowing your lawn, but instead letting it grow – for those who don't enjoy the upkeep of their lawn, this is likely great news.
"If you don't like the look of an unruly lawn, then it is well worth looking into wildflower seeds. They can be sewn onto lawns, turning your back garden into your very own little meadow."