From feeling overwhelmed to simply not knowing effective methods, there are plenty of reasons why we put off decluttering, organising and sprucing up our homes.
We've spoken to two of the top cleaning experts from Northern Ireland to gather their useful tips and tricks on how to clean in a productive way, and to ensure that you don't revert back to old habits.
Sharon McNulty is an Omagh-based professional cleaner who's Sparks Joyful Spaces business aims to help people declutter their homes and create inviting spaces for everyone to enjoy.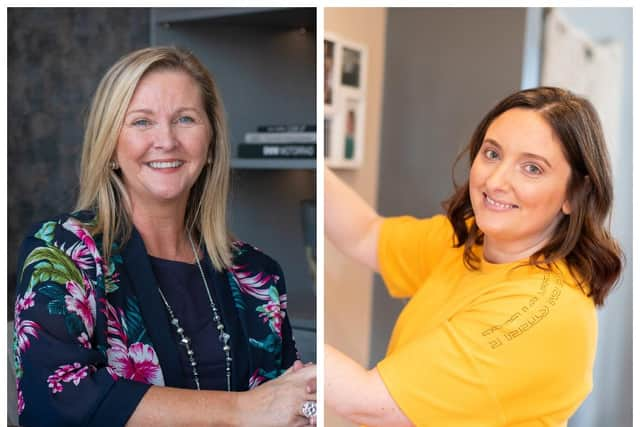 Similarly, Catherine Hamilton-Cooper runs her professional decluttering and organisation business from her home in Crossgar, Co Down, travelling the country to help everyone live in a tidier space.
Here are just some of their tips on how to keep a tidy and organise home:
If you're unsure of where to get started, taking a step back and thinking of what you need from your home can be a great start.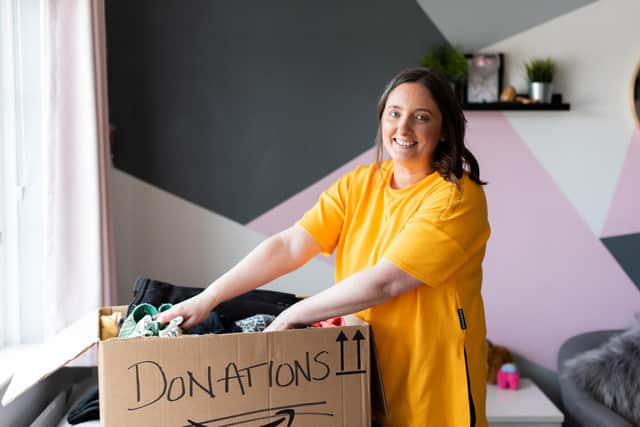 Sharon suggests spending a small amount of time before you begin the process of cleaning to imagine your life as you function in your home as a way of working out what you need and the space you have to work with.
She said: "Take 15 minutes, close your eyes and consider your ideal day from the moment you wake up until you go to bed at night.
"Then think of how your ideal home will support your ideal day, as having a clear vision will keep you motivated.
"If you skip this step, it will delay the whole process and put you at much higher risk of rebound."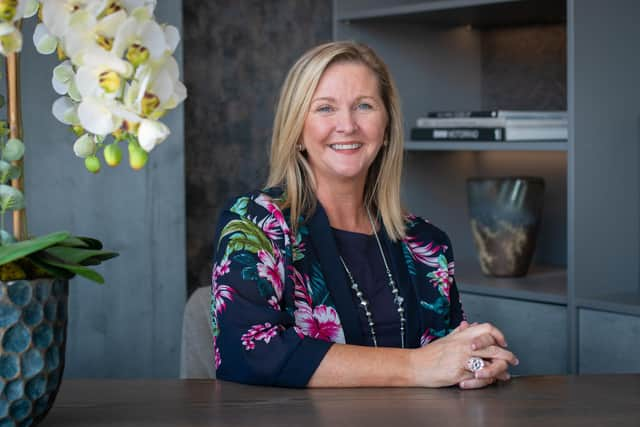 Getting set up in advance will keep you in a productive mindset and help you physically organise your thoughts.
Catherine says to create sections where items will go depending on whether you're keeping them, selling them or otherwise.
She explained: "Be prepared! Get boxes or bags ready in advance and label them with category names.
"Have sections for items you want to bin, recycle, donate, sell and relocate."
It's best to begin the process with decluttering so that you know exactly what you have or what you'll be ridding yourself of.
Catherine said: "Always declutter before organising - never organise what you can declutter."
Rather than organising unnecessary clutter, decide what you're keeping first and work on the storage solutions afterwards.
A great technique to discover which items are worth keeping is to only keep things that you love and need, instead of just holding onto items you want.
Sharon suggests that we work out whether or not something has enough relevance in our life to be kept.
She says: "It can be difficult to know what items to keep and what to let go of, so my criteria is simple - only keep those items you love or need.
"If you have difficulty deciding, consider if you would repair that item if it got damaged, if you would buy it again or if you're excited to use it.
"Surrounding ourselves with items we love is so powerful, it raises our vibrations and helps us attract more beauty into our lives. "
Whilst it may seem like a tedious task, there are lots of ways you can have fun when organising your belongings.
Listen to your favourite songs, reward yourself once you hit certain goals and take time out between tasks so that you're not burnt out.
Catherine says: "Have fun, play music and enjoy the process!
"Set a timer for a manageable period of time as this can help with focus and also as a reminder when to take a break."
If you find yourself hoarding items and keeping things for extended periods of time, letting go of them can be an especially difficult task.
Don't feel the need to get rid of everything, especially things of great meaning and purpose, but set yourself a target of a set amount of items to either recycle, sell or donate.
Sharon says: "Letting items go can be difficult, because many people feel guilty for not keeping the item or they feel it would be wasteful to let that item go, but if you no longer need or wear it, it is not wasteful. It has fulfilled its purpose in your life.
"You don't have to focus on what you should remove but the attention should be on what you want to carry with you, and let the rest of the items go with gratitude.
"There was a reason each item came into your life, and this is the moment to silently appreciate and thank it."
Choosing what to keep and what to remove is one task, but finding new and suitable places for what you're holding on to is another.
It's crucial that you make time for both decluttering and organising at the same point, so that you know what to keep and exactly where to keep it, two jobs you can complete at the same time.
Sharon explained: "If you don't designate places for what you own, your home will become cluttered again, because when items have no set space, they tend to be placed anywhere until you get around to finding the right place for it.
"However, life is busy, and you never get around to finding a permanent place for it, so it just sits there surrounded by the other misplaced items.
"Avoid this by setting areas, zones or even individual places for your items whilst you're sorting through stuff."
Catherine added: "Allow yourself time at the end to tidy, take the relocated items to their home, and also deal with the bags of your unwanted items whilst you still have energy."
When you get to the stage of assigning places and storing items in them, you might find that labelling where you store things is helpful.
Catherine suggests doing this as a way of keeping your home organised, identifying the specific home to which all of your items belong.
She says: "Label categories where necessary, as this can help with putting items back in their place."
If you find you have too much stuff, there's a high chance that you are a shopaholic, with the prospect of home organisation also being the prospect of shopping for storage solutions.
But resist the urge to go out and splurge right away; instead ait until you know how many of your possessions you still own and will be keeping, then you can adjust your shopping list accordingly.
Sharon says: "This will save you money and result in buying the right amount of storage for your items.
"Most people don't want to discard items, they think that if they just had the right storage, they could keep their home tidy.
"However, buying more storage before they declutter will not solve the problem and in fact, it will only add more things into the house and you will still struggle to keep the area tidy."
Once you've got over the biggest hurdle of them all and are proud of your space, you need to allow yourself to form a routine.
After you've used something, put it away immediately and don't just let it accumulate into a pile of things you can't be bothered to put back - you've been bothered to do the hard work, so stay bothered to keep it that way.
Sharon said: "Put away your things right after use.
"When you finish using each item, return it to its place and your home will remain tidy and organised.
"This is the most important part of your tidying, and it won't take you long to put things away again.
"Once everyone in the family knows where to put it back, your home will be much easier to keep tidy."
You can keep things extra tidy by spending a mere ten minutes a day tidying up your space after it's been used.
Sharon said: "Tidying is a daily task that won't take long to do.
"A simple reset before you go to bed at night will keep your home organised and orderly.
"The best part is, when your home is tidy, you reduce your cleaning time by 40%, but once you start putting it off, your home will be untidy again before you know it."