Jade's painting for NHS staff
A Castlerock woman has recently completed a painting of the iconic Mussenden Temple as a tribute to her NHS worker mum and all of her frontline colleagues.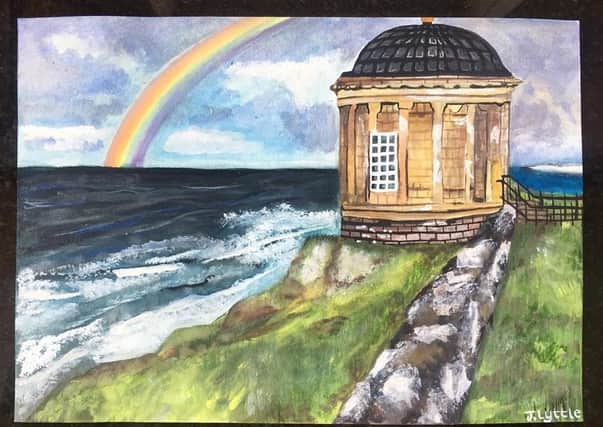 Jade Lyttle finished the painting in April and decided to dedicate it to frontline workers like her mother Hilary who is a radiographer with the Northern Health and Social Care Trust working in both Causeway and Antrim Hospitals.
In her Facebbook post, Jade wrote: "As you know I've done this painting as a tribute to my mum (a frontline worker) and all her NHS colleagues. Alongside everyone else, I am so grateful that they are willingly putting their lives at risk to save others - which got me thinking - what could I do as a gesture of giving back?
"I've decided to raffle this painting (which will be framed) and donate all proceeds to the Northern Health and Social Care Trust Fund for Staff Comforts during the COVID-19 crisis. This money would support staff working with COVID patients and those who have to self-isolate from their families because of this. More specifically, this money would be used to provide staff with the likes of comfort packs, food during periods of work and cover payments for alternative accommodation during self-isolation."
Bids for the painting (minimum £5) can be made via PayPal using the link: https://www.paypal.me/jadelyttle.
The competition closes on May 12.