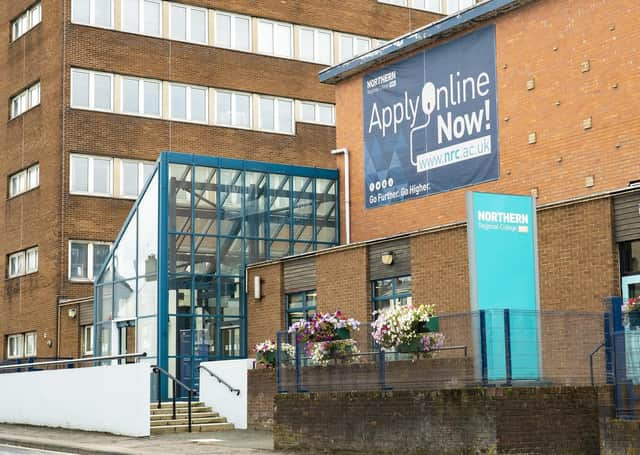 A planned reunion for former staff and students at the Coleraine campus was one of the many events cancelled due to the lockdown. The reunion, scheduled for March, had been billed as a nostalgic trip down memory lane and an opportunity for one last look around the old 'tech' buildings before the bulldozers moved in to clear the Union Street site to make way for a new state-of-the-art campus.
Travel and Tourism lecturer Karen McLeod explained how the virtual tour came about: "A lot of people who had been looking forward to seeing around their old classrooms before the building is demolished were disappointed when the reunion was cancelled, so the tour guiding students agreed to develop a virtual tour as a creative and fun class project."
She continued: "A tour guide is really a story teller so the students researched the history of the College in Coleraine and then we worked with Mark Rodgers of Dalriada Kingdom Tours, the College's tour guiding collaborative partner, to prepare a tour commentary.
"The students were not in class so we were working remotely and not having access to the building was another big constraint but we managed to get around these obstacles by doing online research and using some existing footage, old newspaper cuttings and other memorabilia to illustrate the story."
Search Old Coleraine Campus on YouTube.