More pets are enjoying ferry travel across the Irish Sea
Almost 70,000 pets have taken a ferry trip this year with the Swedish-owned company Stena Line following an expansion of dedicated facilities for pets on its Irish Sea services.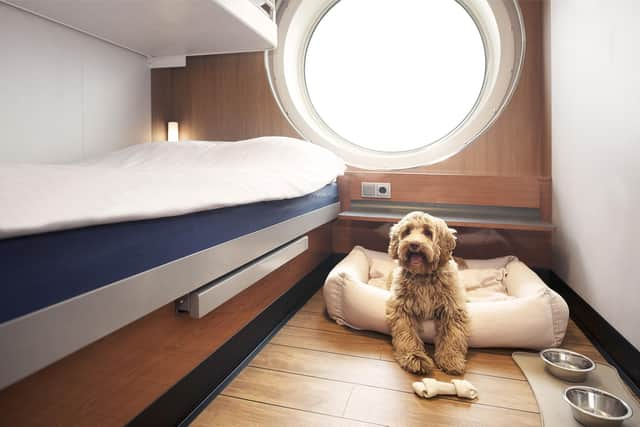 Stena Line has recently enhanced its options for pet travel to include a dedicated pet lounge, pet cabins, lodges and kennels along with the opportunity to keep your pet in the car during the journey.
Already in 2023, 67,051 pets have travelled onboard a Stena Line Irish Sea vessel, 4,491 more than the same period last year, while between June and August this year, 35,139 pets found their sea legs compared to 32,814 in 2022.
And the paw-some news doesn't stop there with the Swedish-owned company set to announce the finalists in its 'Stena Line Ferry Pawfather/Pawmother' competition shortly.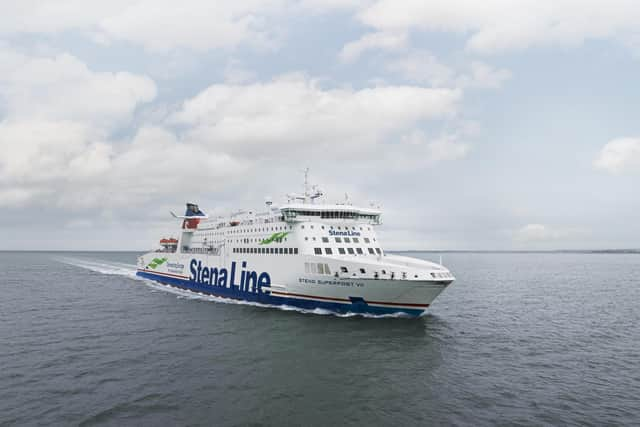 From a field of more than 4,000 holiday ready pets, a shortlist will soon be finalised. Their images will be shared on social media for the public to help decide which pet(s) will take on the prestigious title and become the face of Stena Line's pet-friendly services.
Earlier this year Stena Line, the largest ferry operator on the Irish Sea, conducted a survey which found 55% of respondents prioritised their pet's needs when holiday planning. The option of taking your pet on holiday means owners don't have to worry about kennel fees or how they are being cared for.
Stena Line has also opened a new pet lounge onboard its Stena Superfast service between Northern Ireland and Scotland. The company focussed on creating a welcoming environment for pets with a dedicated lounge and an outside exercise area. With pet lounge use increasing by 62% since opening in May, it is clearly a hit with our four-legged friends.
The expanded pet facilities onboard the Stena Line Irish Sea fleet have led to a surge in bookings, with the Belfast to Cairnryan route proving to be the ferry company's most popular service for pet travel.
Stena Line Travel Commercial Manager Irish Sea, Orla Noonan said the new pet-friendly facilities on offer have proved a hit with the whole family.
She said: "As a nation of pet lovers we know pets are very important family members to many of our passengers and we are incredibly pleased to offer a dedicated and pre-bookable space for them, which is already proving very popular.
"Stena Line is the best choice for pet travel on the Irish Sea and our improved pet offering is proving to be a resounding success. Already in 2023, almost 4,500 more pets have travelled with us than in the same period in 2022.
"National Dog Day is the perfect opportunity to book an autumn break with your pet onboard Stena Line and make some un-fur-gettable memories."
Guests can prebook the Pet Lounge from only £15 per pet or, where applicable, a pet-friendly cabin from only £50 per cabin (maximum two pets per booking). All passengers who wish to travel with their pet in the pet lounge or cabin must pre-book in advance of travel.