Heroic men's names unveiled in course of moving ceremony
FORTY-four new names of heroic men from the wider Banbridge area, who paid the ultimate sacrifice while serving their country during the two World Wars, were unveiled at the town's war memorial on Sunday, in the course of a moving ceremony.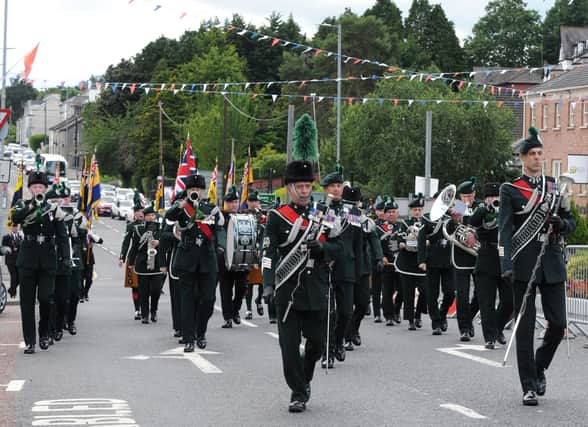 ​The ceremony was timed to coincide with the 100th anniversary of Banbridge Warm Memorial – it was first dedicated on June 30, 1923 – and the Banbridge branch of the Royal British Legion had organised the solemn occasion.
Alderman Glenn Barr, who had been involved in this project since 2018, praised Banbridge Royal British Legion for their involvement.
He added: "I was absolutely delighted to see this long-running project come to fruition with the King's representative for County Down, Lord Lieutenant Mr Gawn Rowan Hamilton in attendance.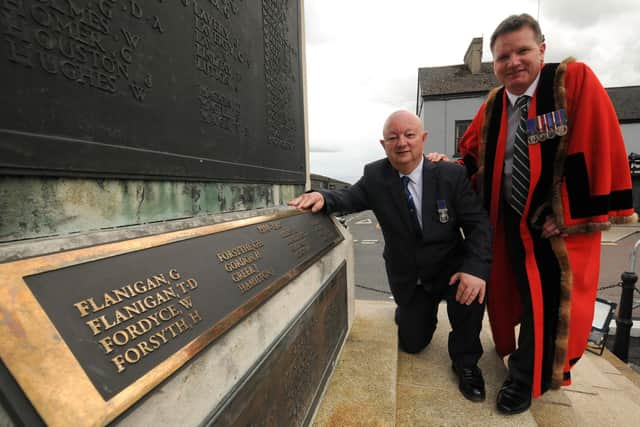 "I would like to thank local historian, Mr Richard Edgar, who did all the research.
"I would also like to thank Kirsty Pinkerton from the ABC council, for her diligence."
the former ABC Lord Mayor also wishes to convey his appreciation to the relatives of the men whose names were added to the war memorial, as their presence added poignancy to the proceedings.
Alderman Barr indicated that more names will be added to the war memorial later on this year.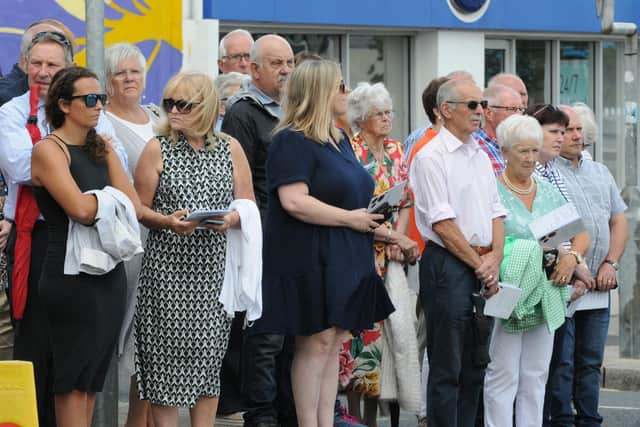 Mrs Audrey Reid, Secretary of Banbridge RBL, also wished to express his gratitude to a number of individuals: "We would like to thank our partners who have helped make this happen, with a special mention to Richard Edgar who has painstakingly researched this, and our councillor, Alderman Glenn Barr, who has helped drive this project from the start.
"We would also like to thank Kirsty Pinkerton, ABC Council, who has helped with the verification and sourcing of nameplates."
The youngest person whose name was added was 16-year-old was Seaman, Christopher Barnett Berry.
Christopher was born on 30 January 1899 in Banbridge. At that time his father was serving as a Sergeant in the Royal Irish Constabulary in Scarva.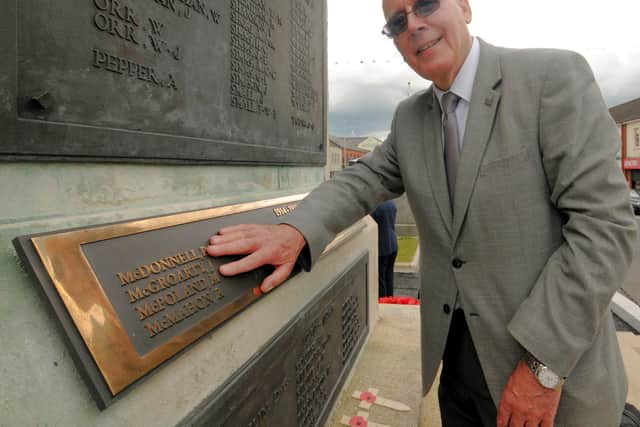 The 1911 census lists him as one of their six children.
Sadly, died from disease on March 17, 1915, aged only 16 years and 46 days.
He is now the youngest service person commemorated on a war memorial in the ABC Borough.