Tullylish GAC 'daybreak dander' needs walkers!
​TULLYLISH GAC are planning to hold an early-morning fundraising walk in aid of the Samaritans and suicide prevention charity PIPS on Saturday, August 19, and they are hoping for a great turnout on the day.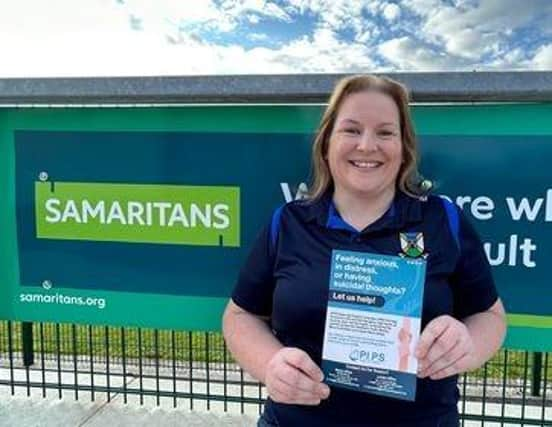 ​Adding powerful symbolism to the event is the fact that the walk has been timed to end when the sun rises, which is why the charity initiative is being promoted as a 'Darkness Into Light Walk'.
Tullylish GAC PRO, Roisin Morgan commented: "What we have in mind is a dander covering 10 laps of our pitch, with all funds going to two great charities – the Samaritans and PIPS.
"We want to highlight the fact that help is out there and we will be splitting the money raised evenly between the two charities.
"It takes usually around an hour to do the 10 laps, and the sun will hopefully rise for us then – as long as it's not raining!
"Following the walk, there will be a light breakfast, and we would like to thank our kind sponsors – Lidl for the croissants, Rosehip Bakery for the scones, and Gilberry Fayre for the pancakes.
"Representatives from PIPS and the Samaritans will be in attendance as well.
"This event is being organised for the whole community, and we are really hoping for a great turnout."
Anybody coming along is asked to register beforehand for catering purposes – although people can still turn up on the day, even if they haven't registered – and the registration fee (£15) can be paid as people come along on the day.
There is no registration fee for young people under 16.
Parents with young children are very welcome to come along – prams and buggies will be accommodated, and there will be cereals for them on the breakfast menu following the one-hour walk.
The club is hoping to make this an annual event, and they need all the support they can get for what is a wonderful initiative!