On social media the Southern Health and Social Care Trust said tonight
"We ask if any mental health nurses or health care assistants are available to work in the Bluestone Unit tonight.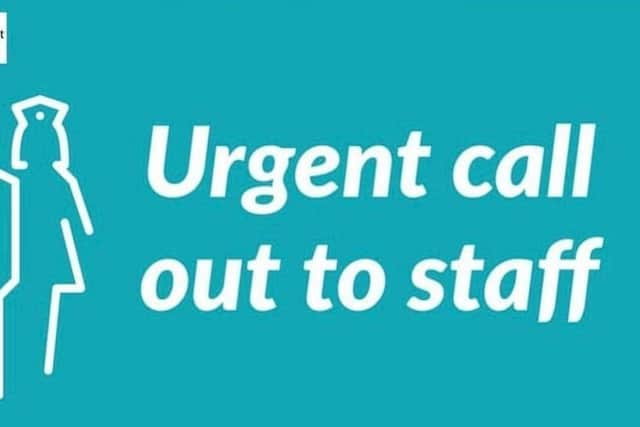 Please contact the bed co-ordinator on 07799629439
It follows a very difficult weekend for Craigavon Hospital Emergency Department and also the Bluestone Unit.
Concerns were raised to a councillor regarding the ability of local services to deal with those in need.
-
-
Armagh, Banbridge and Craigavon Council member Cllr Julie Flaherty said: "This is saddening. My heart goes out to staff and patients. I am worried for all concerned."
Cllr Flaherty said: "I am extremely concerned about those who are struggling with their mental health and also those nurses and doctors who are helping them.
"Something needs to be done to help those in crisis and those who are helping them."