Prosecutors said Randall Ellis lay bleeding for hours after being subjected to an unprovoked and premeditated knifing.
Details emerged as bail was refused to one of two men charged with the 49-year-old's murder 12 months ago.
Dean Martin, 25, and of no fixed abode, is jointly accused along with the victim's nephew, 19-year-old David Ellis.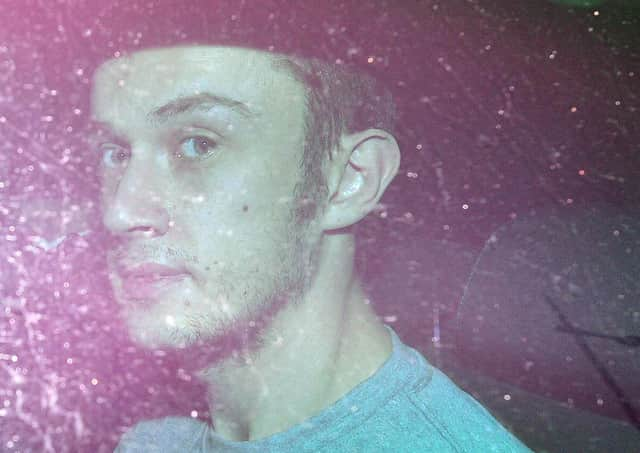 The body of Randall Ellis, also known as 'Foggy', was found in his home at Clounagh Park, Portadown, on December 9 last year.
A neighbour had contacted police after spotting "red liquid" she suspected to be blood on the doorstep, the court heard.
Officers forced their way inside to discover bloodied footmarks and the victim lying dead in the hallway with a tourniquet tied around his right leg.
Post-mortem examinations confirmed he had died from a stab wound to the calf.
Prosecution counsel Alice Murray said a towel had been applied in an apparent attempt to stem the flow of blood: "Death would not have been rapid, and is likely to have been delayed, possibly for some hours."
According to one witness David Ellis said his co-accused "shanked" the victim in the leg after they went to the house.
In interviews Ellis also claimed Martin fly-kicked his uncle in the chest as they were leaving, Ms Murray disclosed.
He is allegedly linked by DNA tests on blood found on shoes seized from his girlfriend's home.
Martin told police he was with his partner at the time of the attack and denied knowing David Ellis.
A defence barrister insisted there was nothing connecting Martin to the crime scene.
"There is blood from the deceased on his shoes, and clearly there's CCTV that he's in contact with Mr (David) Ellis," he said.
"But there's no footprints, no DNA, nothing of that nature found at the scene of the sad death of Mr Ellis Sr."
He also questioned whether the alleged stabbing on the leg would ultimately result in a prosecution for murder.
Refusing bail, however, Mr Justice Simpson cited claims that Martin has a history of involvement with knives.
He ruled: "I am satisfied that he is potential danger to the public and to himself."
Anger over IRA chants - read hereEditor's Message:
Thank you for reading this article. We're more reliant on your support than ever as the shift in consumer habits brought about by Coronavirus impacts our advertisers.
Please consider purchasing a copy of the paper. You can also support trusted, fact-checked journalism by taking out a digital subscription of the News Letter.