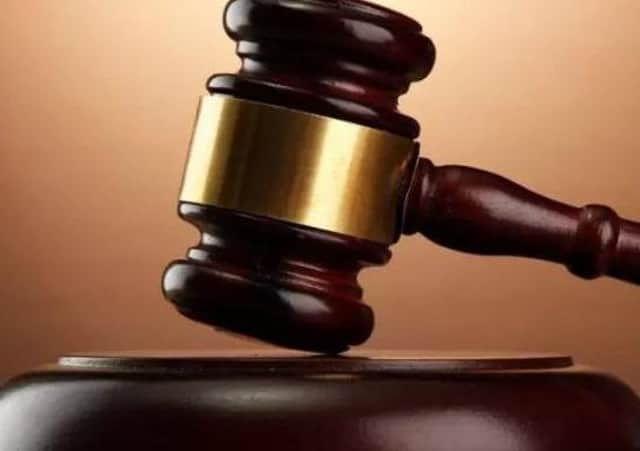 Court
Thirty-two-year-old Gytis Poviliunas from Altmore Drive in Dungannon, was disqualified for 12 months and fined £200.
Poviliunas admitted a charge of driving while having consumed excess alcohol in the early hours of the morning of March 16.
The court heard that police on patrol in the Dungannon area spotted a car travelling through the Carland Road roundabout and turning left.
Prosecution counsel said police followed and observed the vehicle making veering manoeuvres and noticed it had a defective taillight.
He said at 2.07am police spoke to the defendant and detected a strong smell of intoxicating liquor.
The lawyer said he was asked to provide a preliminary specimen which he failed and was arrested and was conveyed to Dungannon custody suite.
Counsel said that the defendant provided an evidential specimen which when analysed showed an alcohol reading of 70mgs in breath, twice the legal limit.
He added that Poviliunas did not have a record.
The defendant was not professionally represented and told the court that he did not have a driving licence.
District Judge Eamonn King remarked that he should have been prosecuted for that as well.