Police are investigating the circumstances following the distressing discovery of the two carcasses.
PSNI Lead for Rural and Wildlife Crime, Superintendent McDowell said: "A report was made to police shortly before 2pm on Monday , after the discovery of two white-tailed eagles found beside one another. The birds had no obvious signs of injury and suspicions have been raised given the unlikely position where they were found.
"An investigation has now commenced, with a post-mortem examination due to be carried out to determine the cause of death.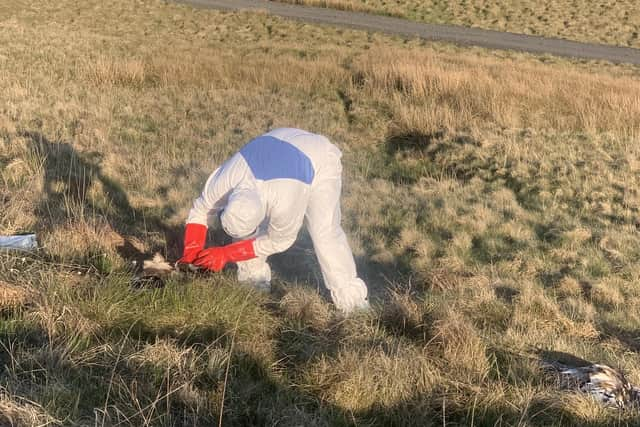 "The white-tailed eagle is the UK's largest native bird of prey, with a vast wing span of up to 2.5 metres, and are an incredibly beautiful species, which makes the discovery of these dead birds very distressing.
"In particular, we are aware one of the birds was born in Norway and brought as a chick to be released in the lower Shannon estuary in 2022.
"Following the launch of Op Subrision last week, our dedicated policing operation to combat rural and wildlife crime, we want the public to be reassured, we take all wildlife crime extremely seriously and are committed to investigating all instances of wildlife crime which are reported to police.
"If you have any information that can help with our investigation, please contact police on the non-emergency number 101 and quote 1096 15/05/23."