Lee Stanley Robinson (26), of Moy Road, Dungannon, was also fined £150 and handed four penalty points on a speeding charge.
The court heard that police on road safety duties detected a car travelling at 94mph, 24mph in access of the speed limit at the A4 Dungannon on February 23.
Prosecuting counsel said on stopping the vehicle police detected a smell of cannabis and the defendant handed over bags containing between 20-22 grams of cannabis, valued £240, to the police which he told them would last him three weeks.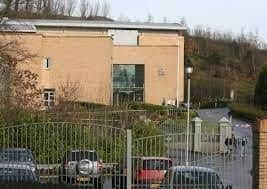 Defence solicitor Jarlath Faloon said the defendant actually volunteered the drugs to the police.
Mr Faloon stressed Robinson had since stopped "all drug use."
District Judge Michael Ranaghan said it was a significant amount of the drug and there would have to be a higher fine.