Darren Thompson (48), of Upper Waterloo Road, committed the offence on May 2 and July 10 last year.
A prosecutor told Ballymena Magistrates' Court on Thursday (May 17) that an intoxicated Thompson called police several times "with nothing to report".
The prosecutor said the defendant gave his address to police and when officers called at his address the defendant said he "wanted to tell them about police collusion with the IRA".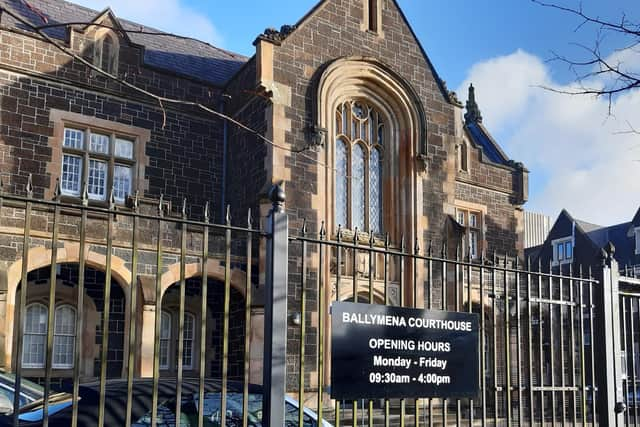 The court heard the defendant had been told a number of times not to phone police "without valid reason".
On July 10 last year there was similar offending involving Thompson making "abusive" calls to police. Officers visited his home and issued guidance but further calls were made.
Officers went back to the intoxicated defendant who kicked an officer on the back and hit another on the head. When arrested he said he was "going to go down to the police station and blow it up". The prosecutor said a charge in relation to that was withdrawn.
The defendant said he been drinking by himself "all day" when he had "a lot of vodka" on top of medication and didn't remember much.
District Judge Nigel Broderick said they were "serious" offences because ringing the emergency services "if it is not for a good and valid reason" was a "waste of finite resources".
The defendant was sentenced on charges of improper use of a communications network and assaulting police and was ordered to do 150 hours of Community Service which the judge said would be a "good use" of the defendant's time.