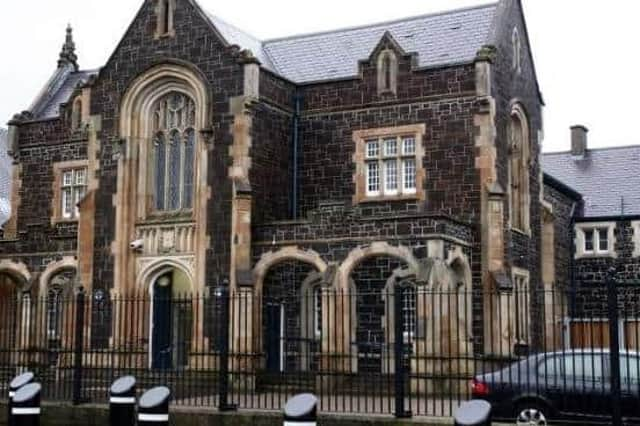 Blane Gordon (19), of Moneymore Road, Magherafelt, admitted being disorderly at Dungonnell Road near Belfast International Airport on March 14 this year.
He also pleaded guilty to failing to provide a specimen of breath.
At Antrim Magistrates' Court, sitting in Ballymena, a prosecutor said at 9pm on the day in question there had been a one-vehicle road traffic collision.
A witness told police they had taken the defendant from the driver's seat.
The person had remained with him until police arrived.
Police noted Gordon's behaviour was "extremely" erratic and it was "evident" he was "under the influence" of a substance.
The defendant confirmed he had been driving and nobody else was involved.
He was "screaming and shouting" and continued to do so in the police vehicle. The defendant refused to give a specimen of breath.
A defence solicitor told the court the car had to be "written off".
The defendant was given an 18 months conditional discharge; was banned from driving for 16 months and was fined £25.