Appealing for information, North Down and Ards District Commander Johnston McDowell said: "Officers received a report shortly before 9.20pm that a house had been petrol bombed in the Ballyferris Walk area of Bangor.
"We then received a second report at 9.30pm of damage being caused to a property in the Glenbrook Road area of Newtownards. It was reported at least two men threw bricks through the front window of the house and poured petrol onto the driveway.
"Police then received a third report at approximately 9.40pm of a petrol bomb attack at a block of flats in the Donaghadee Road area of Newtownards.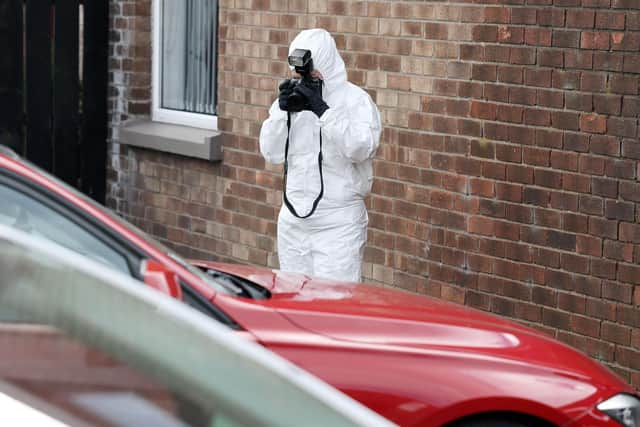 "These incidents are linked to an ongoing feud between two rival drug gangs and police are following a number of lines of enquiry.
"Thankfully, no injuries were reported on Tuesday evening. I would also like to extend my thanks to our colleagues from the Northern Ireland Fire and Rescue Service who attended.
"We are appealing to anyone who was in these areas at the reported times, and saw anything suspicious, to call police on 101, quoting reference numbers 2128, 2176 and 2156 of 28/03/23."
Detectives investigating a series of earlier incidents, including a pipe bomb and petrol bomb attacks, arrested five men yesterday (Tuesday).