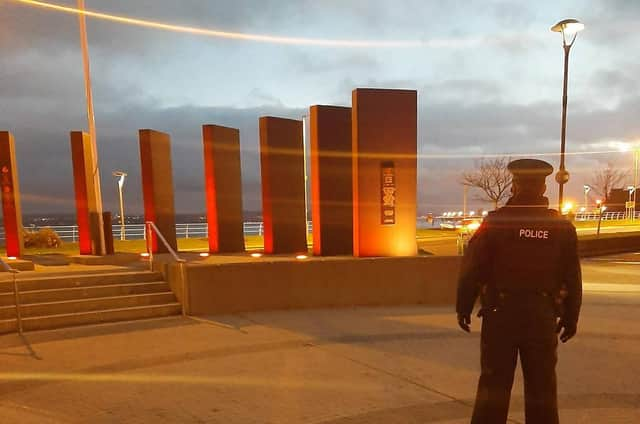 The most recent reports relate to damage caused to two plaques at the Memorial Gardens beside the main cenotaph, but other past incidents include graffiti and damage to bus shelters.
Earlier this week, Mid and East Antrim Borough Council revealed that £3,000 has been spent repairing Carrickfergus War Memorial after a series of vandalism incidents at the site.
DUP MLA David Hilditch reported that the memorial to the fatal bus crash on the Woodburn Road in 1992, along with one in appreciation of the Northern Ireland Fire and Rescue Service had been cracked and chipped.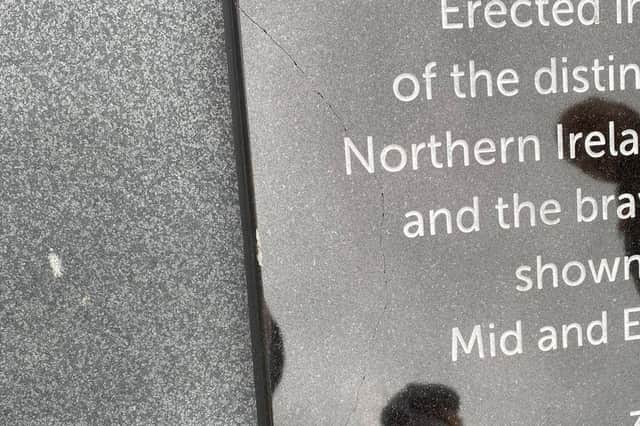 He said: "These acts of destruction are absolutely appalling and are, unfortunately, just the latest in a long line of damage done to the area. There are so many people in Carrickfergus who work hard all year round for Remembrance and to ensure the Cenotaph and Memorial Gardens are kept in great shape and this disgusting vandalism flies right in their faces."
Councillor Marc Collins added: "There has been a worrying amount of vandalism around Carrickfergus Cenotaph and Memorial Gardens over the past number of months which is to be condemned in the strongest possible terms."
In response, a council spokesperson said: "Changes are being made to the area with removal of stones planned and a different type of surface being put down which will remove one potential source of material used to carry out damage. Council also continues to work with statutory and community partners to address antisocial behaviour and vandalism across the borough."
Following the vandalism incidents, police pledged to increase patrols in the area around the cenotaph. "We are also working with our partners to prevent further incidents," a spokesperson said.
Neighbourhood Inspector Colin Ash said: "The increasing nature of these reports is concerning and causing distress and inconvenience to local residents. There is no excuse for the mindless vandalism that has taken place and we are appealing for those involved to stop and think about the damage they are causing to their own community.
"The Neighbourhood Team are focusing on this issue and would encourage anyone with information about those involved to contact us on 101."
Mayor of Mid and East Antrim, Councillor William McCaughey, added: "I condemn the recent vandalism in Carrickfergus in the strongest possible terms. To vandalise plaques in the memorial gardens in this way is just reprehensible. I would encourage anyone who has any information on these incidents to share that with the PSNI without delay."