Robertas Sciolokovas, 30, was among five Lithuanian men arrested after police uncovered 100 plants inside a farm property near Cookstown on March 2 this year.
With another of the suspects wounded and claiming to have been trafficked, a pistol and ammunition were also found during follow-up searches.
Sciolokovas, of Knockamell Park in Armagh, faces charges of cultivating cannabis, false imprisonment, assault occasioning actual bodily harm, possessing a firearm in suspicious circumstances and dishonestly using electricity.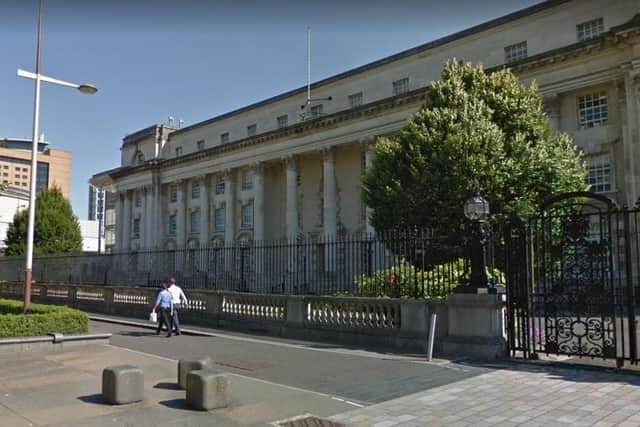 He was granted bail but banned from contacting any of the co-accused.
Prosecution counsel Mark Farrell said police traced a 999 call for help to a rural location on the Tulnacross Road.
At the scene they encountered a foreign national male bleeding from a facial injury who said he had been assaulted and mentioned the word "gun".
He pointed to a nearby shed, telling officers he had been brought across the border and held there against his will.
"Four other men in the property scattered when they saw police," Mr Farrell submitted.
They were detained following a pursuit which involved deploying a PSNI helicopter.
A search of the farm shed uncovered a cannabis factory with at least 100 plants and growing equipment.
The pistol, a magazine and more than 30 rounds of ammunition were located in a hedgerow the following day.
Opposing Sciolokovas' application for bail, Mr Farrell contended: "This was a criminal gang with access to a firearm, drugs and to have potentially trafficked a victim."
The accused denies any connection to either the cannabis or the gun, telling police that he was just visiting the area.
Defence barrister Conor Coulter said: "His instructions are that he was at a house party in a property adjacent to the farm house."
Granting bail to Sciolokovas, Mr Justice Rooney ordered him to abide by a curfew, surrender his passport and lodge a £2,000 cash surety as part of the release conditions.