Eighty-nine per cent are satisfied with the cleanliness of parks. These are among the findings of a survey carried out in the council's 'Borough Life' magazine.
Ninety-one per cent are satisfied with the council's waste and recycling service and 90 per cent are satisfied with the bulky collection service of which 16,984 items are collected annually. The council received 176 responses to the survey which took place in January.
According to a report to be presented to the council's Policy and Governance Committee on Tuesday, residents commented that wheelie boxes in Newtownabbey are "regularly missed" and there are reports of "mess left on the roadside" after the collection of kerbside boxes. The report says this is being dealt with "under management review".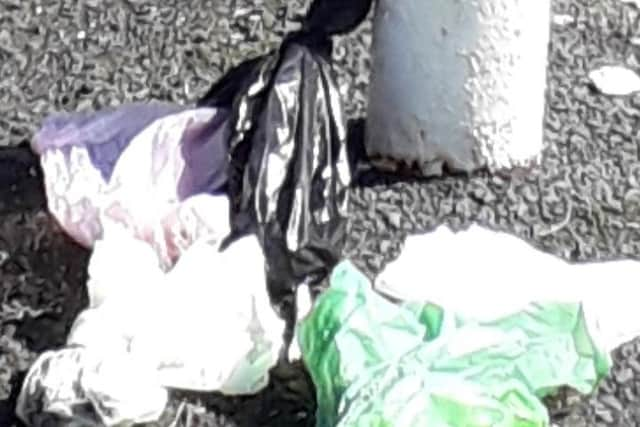 A spokesperson from Bryson Recycling said: "Bryson Recycling focus on providing a good service in all our collection areas and we will work closely with the council to resolve any issues that people have experienced."
There were also complaints the council's O'Neill Road recycling site is "never swept with large pieces of glass and metal shards lying around". Councillors were told a sweeping rota is in place with a record being kept.
Streets Clean
According to Keep Northern Ireland Beautiful's Cleaner Neighbourhoods Report, the most recent figures, for 2019/20, show the cost of keeping the borough's streets clean amounted to £35.15 per ratepayer and more than £2m overall.
The council's Corporate Improvement Plan 2022/23 says 653 incidents of fly-tipping were cleared, 1,200 miles of roads, paths and parks are cleaned each year and 1,400 bins emptied "regularly".
From April 1, dog owners who fail to clean up after their pets in Antrim and Newtownabbey's streets will face a fine of £200. Fly-tipping will result in a fine of £400.
Antrim and Newtownabbey residents are to be encouraged to set up 'Dog Watch' schemes as part of an initiative to clamp down on dog fouling. Proposals have been outlined to councillors in a council campaign to target hotspot areas as the authority seeks to promote responsible dog ownership.
From April 1, 2022 until March 6, 22 fixed penalties were issued for litter and five for dog fouling, the council said.
Michelle Weir, Local Democracy Reporter