The initiative was created to commemorate Queen Elizabeth II's Platinum Jubilee and during the past two years over two million trees have been planted across the UK in honour of Queen Elizabeth.
King Charles III, as QGC Patron extended the project into 2023 to encourage even more people to plant trees creating a living legacy for future generations to enjoy.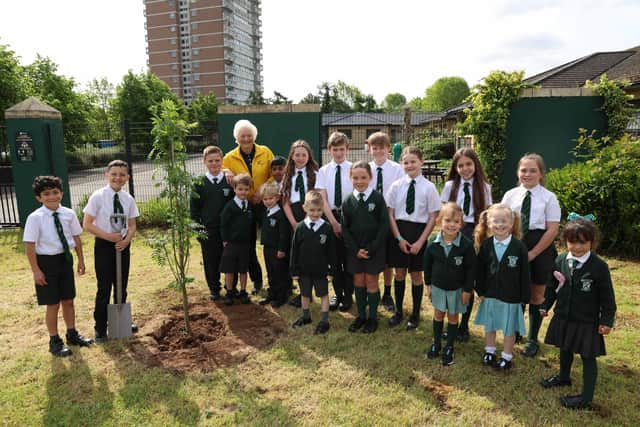 Mary Peters Trust founder and Olympic Gold medallist Lady Mary Peters was involved in the campaign as a Queen's Green Canopy ambassador and contributed to a special book encapsulating the initiative. Published in June other contributors include Dame Judi Dench, Dame Joanna Lumley and Alan Titchmarsh.
Trees have also been planted as part of the project by Lisburn and Castlereagh City Council, as well as at Fort Hill Integrated Primary School and Hillsborough Castle.