Glenarm Castle Walled Garden wins Historic Houses 2023 Garden of the Year
Glenarm Castle Walled Garden has won the Historic Houses 2023 Garden of the Year Award, sponsored by Christie's.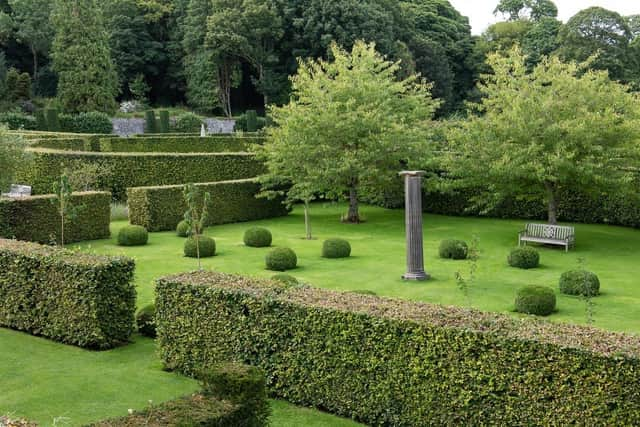 It is the first time a garden from Northern Ireland has been shortlisted and subsequently crowned winner of this prestigious national UK award. Presented annually since 1984, the Historic Houses 2023 Garden of The Year Award is designed to recognise the importance of some of the country's most spectacular gardens with outstanding horticultural and public appeal.
The award is voted for by members of the public who judge the gardens based on a variety of factors that contribute to their enjoyment. Votes were cast between April and September with Glenarm Castle Walled Garden triumphing over five other worthy contenders, from across the UK, for the precious crown of 2023 Garden of the Year.
The 200-year-old Walled Garden, which has been charming visitors to the north Antrim coastal village of Glenarm since 2005, hosts an annual tulip festival every May. Created in the 1820s to provide seasonal produce for the Castle, all that remains of the original garden are the rustic stone walls and a circular yew hedge. Having been completely restored and replanted by Randal and Aurora Antrim, with the help of garden designer Catherine FitzGerald and renowned plantsmen including the late Nigel Marshall and now Neil Porteous, it reimagines the original purpose of a Walled Garden with its ornamental plantings of fruit trees in garden 'rooms'.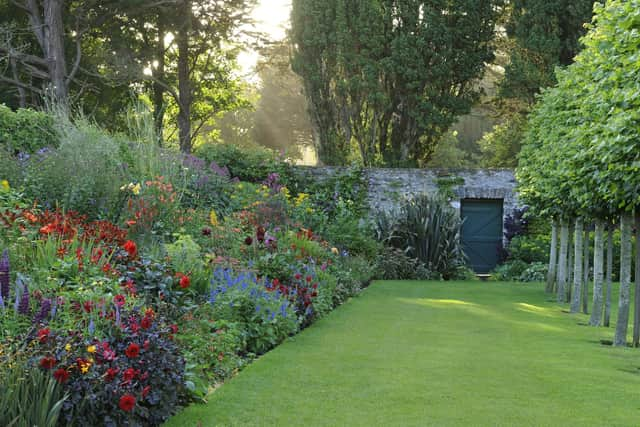 These range from a crab apple garden underplanted with wildflowers, to an ornamental pear garden. With its 'room' structure the garden provides private, contrasting spaces in which visitors can be peaceful and reflective, whilst the planting offers visitors something exciting to see whenever they visit. There are thousands of tulips and other bulbs when the gardens open in spring; fine collections of hostas, peonies and roses in June and in July the garden is bursting with colour with wonderful herbaceous plants and flowers.
Randal and Aurora Antrim, current custodians of Glenarm Castle Walled Garden said: "When we embarked on this project over twenty years ago there wasn't much more than crumbling walls and a few grazing sheep, so to now be winners of the Historic Houses 2023 Garden of the Year Award is incredible.
"We are so grateful to everyone who voted for us and particularly thrilled to be the first garden in Northern Ireland to win this prestigious prize. The award is a particular testament to the dedication of our small team and some of the wonderful plantsmen and designers who have helped us over the years. The garden is still very much a work in progress, but we really hope that winning this award will encourage visitors from far and wide to come and see what we have been up to in our beautiful and special corner of the world."
Ben Cowell, Director General of Historic Houses, added: "We are thrilled that in this, the 40th anniversary year of our Garden of the Year award, the prestigious title has gone for the first ever time to a garden in Northern Ireland. Glenarm Castle fully deserves its prize."