Opponents claim former Stormont Minister Edwin Poots unlawfully approved the facility at Larne Lough without obtaining consent from Executive Committee colleagues.
Local campaign group No Gas Caverns and Friends of the Earth Northern Ireland are challenging his grant of a marine licence for the underground units.
Following four days of legal arguments, Mr Justice Humphreys confirmed he will give his ruling at a later date.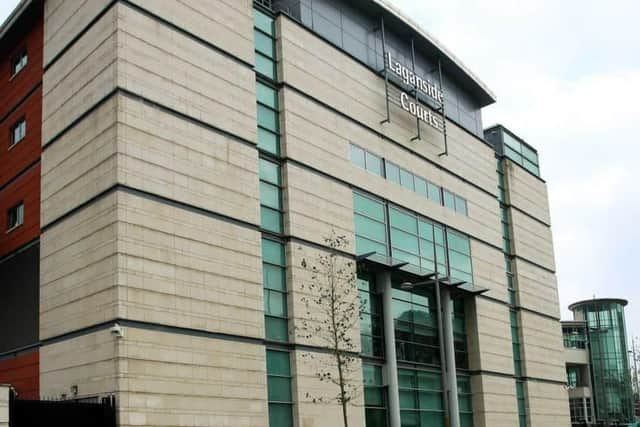 He said: "I do recognise that it is a hard case and a significant case within the contemplation of a number of interest groups, commercial, environmental and otherwise. It may take me some time to write the judgment, but I will endeavour to do it as soon as possible."
In 2021 Mr Poots, then Minister for Agriculture, Environment and Rural Affairs, gave consent for the development by Islandmagee Energy Ltd. The plans involve carving seven caverns by a method known as solution mining.
It is estimated that the facilities could provide more than 25% of the UK's natural gas storage capacity.
But environmental campaigners claim it will keep Northern Ireland locked into using fossil fuel for decades beyond a target set to achieve net-zero emissions by 2050.
The excavation process will also lead to hypersaline salt and chemical solution being discharged into the sea near Islandmagee, creating a "dead zone" threat to marine life, it was alleged.
Eleven protected priority species, including harbour porpoise and skate, are found within 100 metres of the discharge point.
No Gas Caverns and Friends of the Earth argued that Mr Poots failed to properly consider the environmental implications of a development proposal which is so significant, strategic, cross-cutting and controversial that he was required to refer it to the Executive Committee before granting permission.
However, counsel for the Department insisted the Minister had been legally entitled to take the decision. Amendments in the Executive Committee (Functions) Act (Northern Ireland) 2020 provided more scope to give the go-ahead without seeking consent from the wider power-sharing cabinet, it was contended.
The court was told those legislative changes were implemented to prevent the Executive Committee referral point being "weaponised" to stall, disrupt and prevent decision-making in planning processes.
In closing submissions, a barrister representing the campaign groups stressed the challenge was not about the merits of the development or fossil fuel projects in general.
Conor Fegan added: "Nor is it a case of weaponising, as it was put at one point, the Executive referral provisions to block a strategic infrastructure project," he said.
"This is a case about whether the minister, in making a strategic infrastructure decision, has adhered to well-established public law principles, including important legislative provisions which seek to protect the environment."