Lurgan Road pavement works are welcomed
The Lord Mayor of Armagh CIty, Banbridge, and Craigavon Borough Council, Councillor Kevin Savage, has welcomed the commencement of verging work on the Lurgan Road, Banbridge.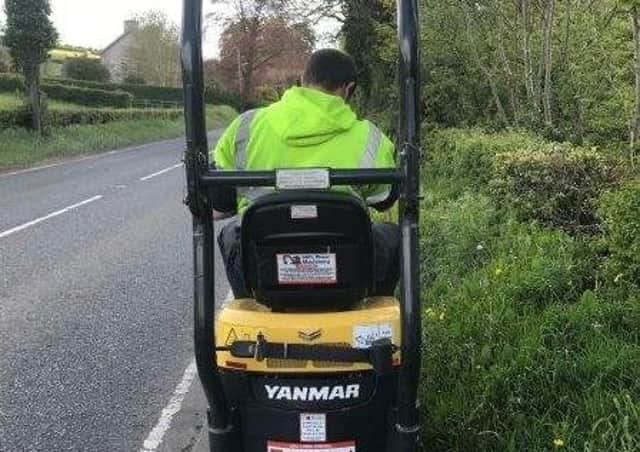 Verging work gets underway on Lurgan Road
"For some time I have pressed the Department for Infrastructure to complete this pavement work, since being contacted by residents who had concerns for their safety as the path had become so overgrown that it was becoming dangerous for users," he said.
"Since the onset of the pandemic more and more people have been using the pavement between Lenaderg and Banbridge for exercise and more children have been taking the opportunity to cycle to schools in the town. In recent months dog owners have contacted me too about the difficulty walking alongside their pets due to the narrow pavement and sadly a dog was recently killed after being struck by a vehicle with the owner having a lucky escape.
"Hopefully this work to increase the pavement width will lead to local residents feeling a great deal safer using this path."