Visitors from the Men's Sheds groups were invited to Rathlin Island to meet staff and volunteers as part of the Rathlin Acting For Tomorrow (LIFE Raft) project, in a trip organised by RSPB NI and the Rathlin Development and Community Association (RDCA).
The island is known as a haven for wildlife, hosting Northern Ireland's largest seabird colony, but the ecology of the Island is fragile. The survival of much of its wildlife population is under threat, with 25 bird species, including the puffin, at risk from invasive, non-native species on the island.
The LIFE Raft project will safeguard Rathlin's seabirds and ground-nesting birds that are under threat, with a brown rat and ferret eradication programme. With 70% of visitors to Rathlin coming to see the birds and wildlife, by restoring Rathlin's natural heritage, the project will bring many benefits to the island and the local community.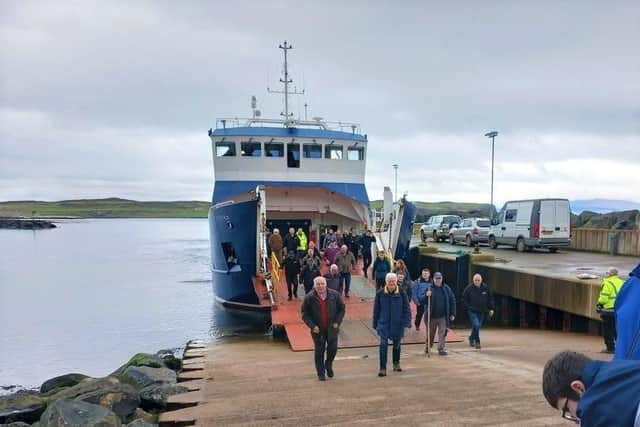 RSPB NI and RDCA have teamed up with the Men's Sheds to use upcycled material from Wrightbus, Ballymena, to help build covers for the traps, as part of the project. Using a prototype design from Rathlin Island resident John McFaul, the members of the Men's Sheds are creating covers which will be able to suppress the adverse weather conditions and be used across Rathlin.
The visit allowed the teams to understand the layout of the island, before producing the final products.
Jamie Vinnicombe, Project & Finance Manager from the Be Safe Be Well Men's Sheds described how it feels to be a part of the project. "We are thrilled to be involved in such a worthy and rewarding venture. Getting together with all the project partners to tackle a severe problem with the wildlife in the Rathlin area will be most gratifying.
"The best part of this for us is being able to see the long-term positive ramifications for years to come and look on with immense pride."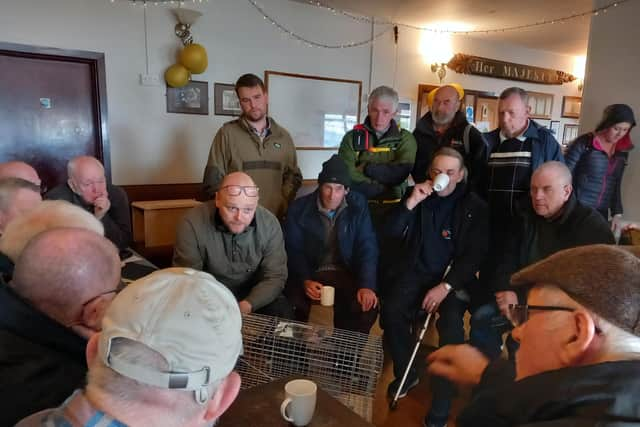 The LIFE Raft project are seeking for additional Men's Sheds to assist in the creation of traps, contact [email protected] for any more information.
For more information about visiting on this project or further details on Rathlin Island visit https://rathlin360.com/