Red squirrels released at Carnfunnock Country Park
A pair of red squirrels from Belfast Zoo's Red Squirrel Breeding Programme have been released in Carnfunnock Country Park outside Larne.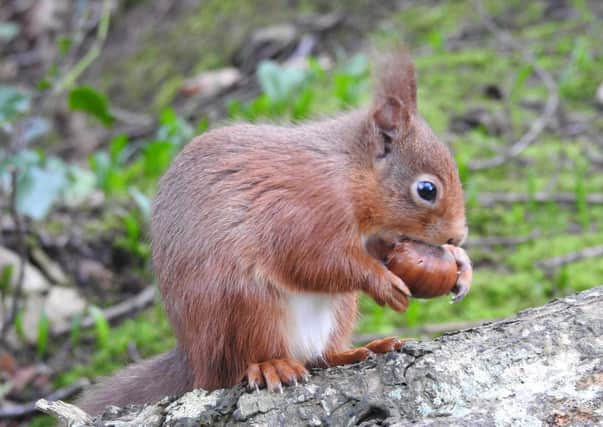 It follows a similar successful release in September 2019 at the park, from which the animals have been missing for nearly 30 years.
Spearheading the efforts was Ballygally & District Biodiversity Group, who also oversaw the relocation to Carnfunnock of a wild red squirrel collected from the Glens of Antrim area.
"[Members] will now monitor the activity of the recently released red squirrels, as well as providing supplementary feed for them over the next year to ensure that they begin to naturally adapt to their new surroundings and hopefully in the near future establish a natural established population within the area," the group said.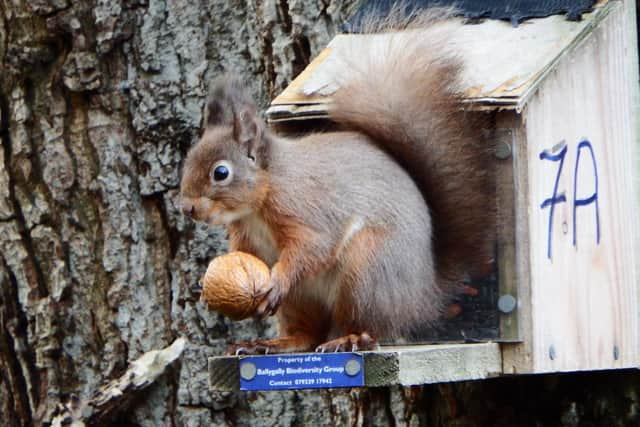 The pair of reds were released on September 26, with plans to release another red squirrel this month and more over the coming year.
"Ballygally & District Biodiversity Group would like to thank the work of staff and members of Belfast Zoo; Northern Ireland Environmental Agency; Cairndhu Golf Club, and Mid and East Antrim Borough Council for their continued support and cooperation with the group. [We] look forward to revealing more planned red squirrel releases in the near future in the area."
The group would also like to encourage any local residents from the area to either join their Facebook group or request a membership form by emailing [email protected].