Family of NI mum, 23, who died on holiday in Ibiza face two-week wait for body to return home
A mother-of-one who died while on holiday in Ibiza passed away in her sleep, her sister has said.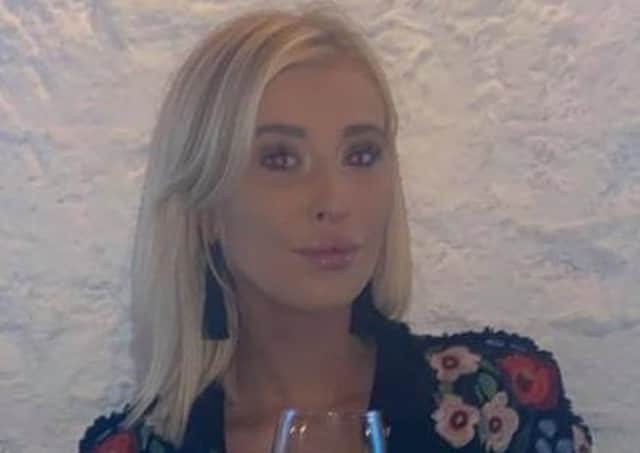 Amy Connor passed away in her sleep while on holiday, her sister has said
Amy Connor, who was from the Coleraine area, was found dead in her room at the Ibiza Rocks hotel in San Antonio on Tuesday, Spanish media report.
Her sister, Toni Connor, was part of the group of holidaymakers when tragedy struck.
In a social media post following her arrival back home, she said no funeral arrangements had been made as the family wait for her body to be flown home at some stage during the next fortnight.
Spanish media report that the judicial police of the Ibiza civil guard are investigating her death, and that there were no signs of violence.
Toni Connor, writing on Facebook, also thanked everyone who had passed on their condolences following her sister's sudden death.
"I would like to thank each and every single person who took time to send condolences," she said.
"We appreciate them all. I haven't time to reply to each and every one individually."
She also thanked the hotel where she and her sister had been staying, writing: "I would like to give a massive thank you to Ibiza Rocks.
"They paid for our flights home, packed our cases, sorted transfers and didn't leave our sides. I couldn't have wished for better help during these difficult times. I truely am grateful, after two flights and a long drive from Dublin I am home from Ibiza."
She continued: "I would like to just clarify with the speculation that Amy sadly passed away in her sleep.
"We will have the biggest party ever and give her the best send off, because anyone who knows Amy will know that's what she would have wanted." She added: "I love you forever princess."
Amy's friend Alison Blair was part of the group on holiday on the Spanish island.
Also writing on Facebook, she said: "We went to Ibiza as three and left as two. We were like two peas in a pod you and I."
She said she was "still numb from the fact I'll not be able to see your smile again and hear that voice when you're arriving for a family party or a night out."
Amy Connor is described in a family notice as "loving daughter of Arthur Connor and Carol McKibbin, mother to Kaliyah Connor and loving sister to Aaron John, Jean and Toni Connor and the entire family circle."