The 56-year-old from Dromara, County Down, had a world-wide reputation as a mountaineer. On ten occasions he summited Mount Everest, and was the first person from Northern Ireland to climb K2, the world's second – highest peak. He and his wife were obsessive climbers, and friends who mourned his loss remarked that he died doing what he loved best.
Those of us who prefer less hazardous leisure pursuits sometimes wonder why some individuals choose to undertake such hazardous activities. The urge to climb was best explained by George Mallory, a British mountaineer who perished on the slopes of Everest in 1924, and was last seen, as a colleague remarked, 'Going strong for the top'.
After an earlier unsuccessful attempt, Mallory undertook a tour of Britain to raise money for a further attempt. He explained that he wished to climb Everest simply 'because it's there'. During the same tour, he turned towards a screen on which an image of Everest had been projected. 'Everest', he said, 'One day we are going to conquer you. You cannot get any bigger, but we can'.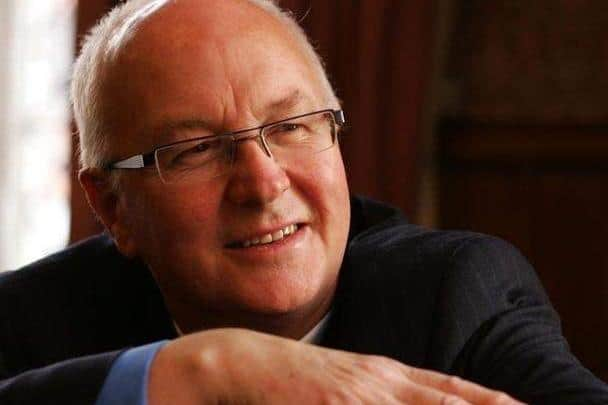 Growth is the unmistakable sign of healthy life. It was recorded of the boy Jesus that 'He grew in wisdom and statute and in favour with God and men'(Luke 2; 52). The growth Mallory had in mind was growth in skill, in perseverance and in courage, testing the human body and mind to the very limits of endurance.
A headstone in a French cemetery has this damning verdict 'Born a man and died a grocer'. The deceased was someone with all the potentialities of a human being, yet ended up being concerned only for the sale of bread and butter. The New Testament envisages spiritual and moral growth as we encounter the challenges of life. James comforted his readers by writing, ' The testing of your faith develops perseverance'(James 1; 3), while Peter counselled 'Add to your faith goodness; and to goodness, knowledge; and to knowledge self-control; and to self-control, perseverance; and to perseverance, godliness; and to godliness, brotherly kindness; and to brotherly-kindness, love'. (2 Peter 1; 5-7). That's the growth we should all aspire to.