There are no enticing prizes, or overpaid celebrities. Instead, the focus is on the remarkable skill and perseverance of ordinary tradesmen, who use their expertise to repair items which have a sentimental value for their clients. The show has been so appealing that even our new King, when Prince of Wales, brought an item of porcelain for restoration.
Central to the show's success is Jay Blades. Now the proud holder of an M.B.E. for his services to his craft, and with a newly-opened restored-furniture shop in Poole in Dorset, Jay is a long way from where he began.
He grew up in an estate in Hackney, where his home life was so unhappy that he openly confesses that he now has no wish to meet his father. Suffering from dyslexia, he left school with no qualifications. He became tangled up in gang culture, and for a time was homeless. It was by restoring furniture that he managed to get his life back on track.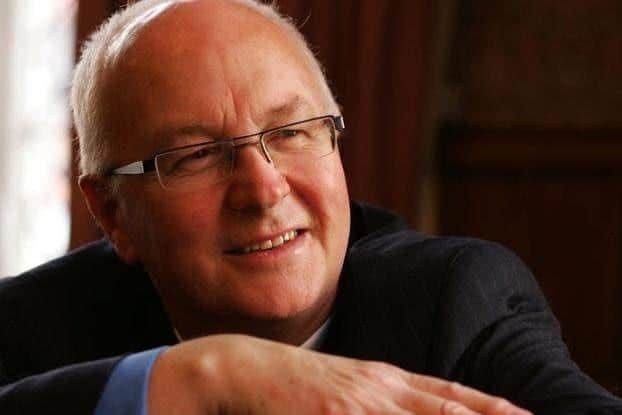 The church of Jesus Christ has often been termed 'God's hospital', because at its best it helps the spiritually sick to find healing. It could equally be termed 'God's repair shop', for God is in the repair business.
When Peter the apostle is writing to encourage his friends he reminds them that 'the God of all grace…will himself restore you and make you strong, firm and steadfast' (1 Peter 5; 10). The verb 'restore' had a special significance for Peter, for it is a fisherman's word, used to refer to the mending of nets, or the repairing and recommissioning of a damaged ship.
It is the word used by Mark in his gospel when he wrote; 'When Jesus had gone a little farther, he saw James the son of Zebedee and John his brother, who were mending their nets'( Mark 1;19).
Peter knew what it was to be restored by Christ. Having denied that he knew Jesus, Peter wept when he heard the cock crow, as Jesus had predicted (Mark 14: 66-72). Yet on Easter morning, Christ restored Peter, and instructed him, 'Feed my sheep'(John 21;17).
As the old gospel song puts it, 'What He's done for others, He'll do for you'