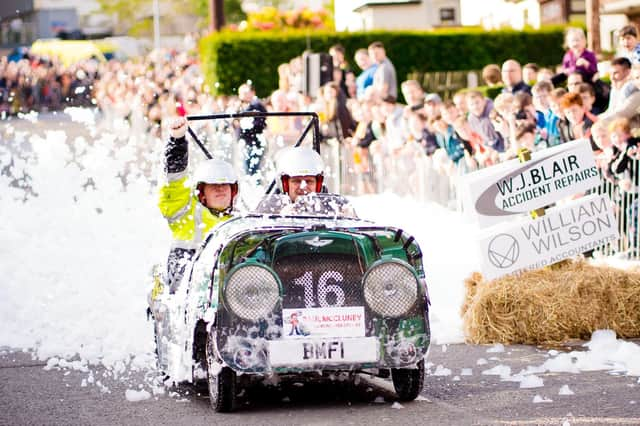 19 sensational photos from Ballyclare May Fair Soap Box Derby
Spectators were treated to a sensational evening of entertainment at the Ballyclare May Fair Soap Box Derby on Thursday.
Published 26th May 2023, 19:03 BST
Updated 26th May 2023, 19:04 BST
The large crowd gathered at the Ballyeaston Road was delighted to see seven teams battle it out for the coveted yellow hat. In the end, the honour was claimed by 'The Undertakers' with a combined time of just 59 seconds. Alan, David, Trevor and Dennis's casket-shaped cart cascaded over the finish line one second quicker than runners up 'Rug Bugz'. Just a second behind them were the third placed 'Wheeler Peelers' making this a hard-fought victory.
Cool FM's Deputy Dave provided commentary and here's a sample of the action...