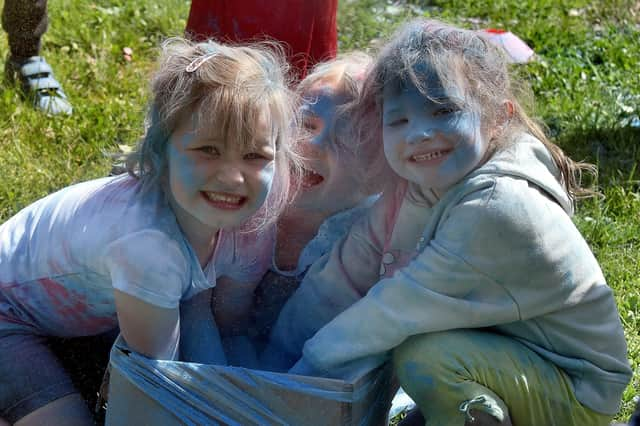 20 fun-filled photos as Portadown People's Park is drenched in colour for Ballyoran Primary School fundraiser
There was lots of fun in the sun on Thursday when Ballyoran Primary School's charity colour run took place in Portadown People's Park.
Published 26th May 2023, 10:20 BST
Updated 27th May 2023, 17:52 BST
The event was in aid of Action Mental Health and the Cancer Fund For Children and faciliated by Healthy Kidz, which provides a fitness, health and wellbeing programme to schools.
The whole school took part including staff and the Nursery Unit. It was also attended by many parents and grandparents, some of whom got involved with the powder throwing.
The amount of money raised for the two charities was approaching £5,000 on the day with more donations to still come in.
Photographer Tony Hendron was there to capture some of the fun-filled moments.