Emmy, is a mum of three who for the last four years has run The Greener Guru, a blog making greener living easier by sharing simple yet impactful swaps and tips. You can find her on Instagram by looking for The Greener Guru.
Here are five of her top tips for NI families who want to make more sustainable choices without breaking the bank.
1. Learn to embrace preloved clothes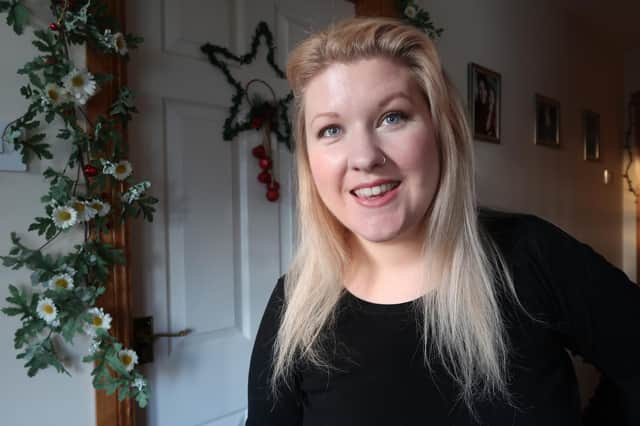 Platforms like eBay, vinted and depop make it really easy to purchase a whole new wardrobe for our kids as they move up to the next age group and will also save you a small fortune when buying special occasion outfits for weddings.
Most of the time these clothes will be in excellent or as new condition and you can still buy the brands you love by refining your search options.
2. Natural cleaning products
Natural cleaning is effective and ingredients such as white vinegar, bicarb and natural bleach are cheap. The best bit is they are also non toxic so you don't need to worry about harsh chemicals affecting your children or pets while you clean.
I regularly share tips on natural cleaning but I'm a huge fan of Nancy Birtwhistle and her natural cleaning recipes.
3. Get meal planning with the kids
The average Northern Irish family currently throws away £728 a year in food waste. With increased droughts and floods causing issues with food production it's important we avoid food waste where we can.
If you want to save even more money check out apps like Olio, Too good to go and Get Gander which all help reduce food waste in retail by selling food at reduced prices or giving it away for free!
4. Does your family's money support the fossil fuel industries?
This change costs us nothing more than time but can have a massive impact as your current bank may be supporting the fossil fuel industry.
Check out https://Bank.Green to see if your money is currently contributing to global warming and which ethical options are available for you to switch to.
5. Check out your local library
Not only will this save you spending money on new books but did you know libraries also run free play sessions?
According to Whirli, the average UK family spends £250 a year per child on toys, attending library Lego sessions with a story or colouring sessions can save us from the temptation of overconsuming 'stuff' to keep the kids entertained on a wet weekend.