And last week, Abby Lee Miller, the star of the American TV show 'Dance Moms', was in Portrush for a masterclass with the award-winning Victoria Lagan Dance and Drama school.
Ms Miller was meant to host just one workshop in Ireland but when local dance school owner Victoria Lagan received an invitation to the Dublin event, she thought – why go to Dublin to see her, why not bring her to us!
The owner of Victoria Lagan Dance and Drama (VLDD), Portrush woman Victoria said: "Knowing the worst she could say was no, I went ahead and contacted her management team who then discussed it with Abby and they were delighted to come VLDD.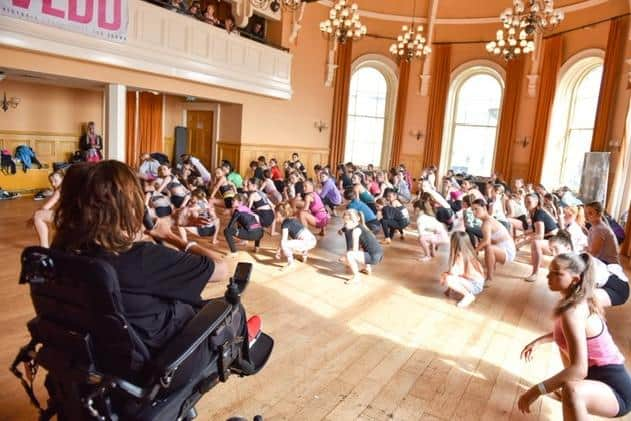 "Originally Abby Lee was booked to host the workshop at our Coleraine studio which is fully equipped with dance floors, mirrors, ballet barres, acrobatic equipment etc. but as the tickets sold out (within hours of being released) and the hype was growing I thought about all the kids travelling from all over the country to meet her and wondered where the parents were going to go for two hours?
"That's when I remembered our beautiful Portrush Town Hall which is situated perfectly in the centre of town with its tall windows, stunning chandeliers, plenty of local coffee shops for the mums and dads and caretaker John who always goes above and beyond for any event there."
Abby hosted four sessions in Portrush – two Meet & Greet events with fans, an open level workshop (for all dancers to enjoy) and an advanced workshop (focusing on legs and feet for advanced pupils).
"The whole day was a huge success with lots of excited screaming kids, teens and maybe a few mums too!" joked Victoria.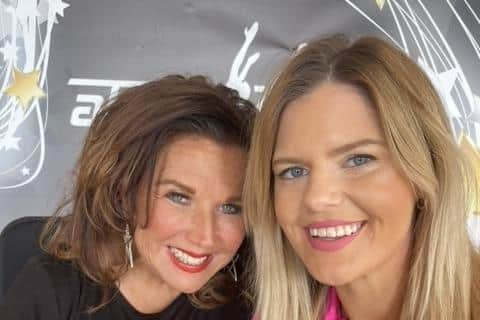 "So many of my pupils and former pupils grew up watching Abby on 'Dance Moms'. Many of my pupils and other people who attended the workshop posted photos saying "My childhood dream came true". To be a part of making someone's childhood dream a reality is a beautiful thing.
"Our pupils left the event, not only having met their idol, but with an abundance of new stretches and conditioning exercises they can use to enhance their training. Abby Lee is known for her no-nonsense attitude to dance training and she lived up to the expectations - if you're in her class you are there to WORK!"
Welcoming Abby Lee to Portrush topped off a fantastic year for the north coast dance school.
In June, VLDD placed fifth in the world while representing NI in the Dance World Championships in Spain.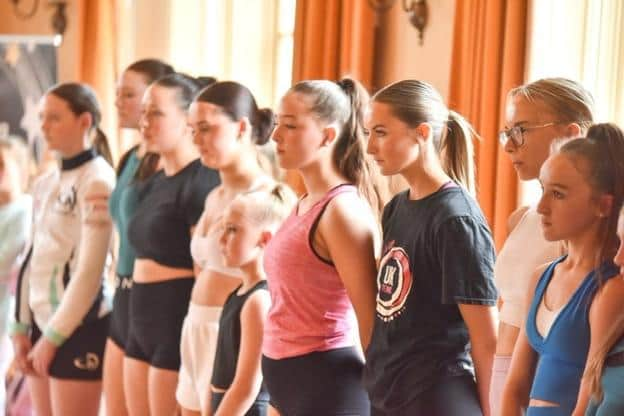 Victoria added: "We have just completed a fantastic competition season with a special mention to our Senior Elite Lyrical Team who have been 1st Place Undefeated Champions at every event attended.
"In March we won the "Inspirational Dance School of the Year" at the Families First awards, with three of our dance teams opening the awards ceremony.
"Our pupils have just completed their annual LAMDA Acting and NATD Dance examinations and we are now preparing for our summer showcase in the Riverside Theatre Coleraine on June 23 and 24."