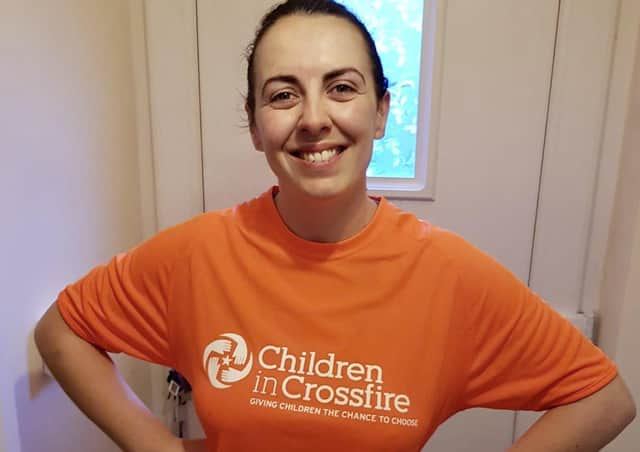 Bridget Madden
Karen Hamilton, Ciara Bradley, Claire Speers and Bridget Madden decided to take part in the Walk 100 Miles in February fundraising challenge after listening to Children in Crossfire's founder and director Richard Moore speak at a recent conference organised by Action Trauma.
Richard told the online audience about how he forgave and befriended the soldier who shot and blinded him when he was just 10 years old, as well as detailing Children in Crossfire's international healthcare and education programmes for vulnerable children in Ethiopia and Tanzania.
Manager of Action Trauma Karen Hamilton said: "The entire Action Trauma team were truly inspired by Richard Moore, founder of Children in Crossfire, when he shared his amazing journey of forgiveness at our Intergenerational Trauma Conference this January.
"Richard spoke of the vision for a compassionate world that Children in Crossfire strives to achieve and shared some of the life-changing work the organisation has achieved over the years.
"The Action Trauma Team are honoured to be a part of raising vital funds for such a worthy cause and proudly support Children in Crossfire in their mission to tackle injustices affecting children."
Richard added: "I am a great admirer of Action Trauma's work and it was a pleasure for me to address their conference a few weeks ago.
"I am delighted that Karen, Ciara, Claire and Bridget have signed up to our latest fundraising challenge – walking 100 miles each in 28 days will be no mean feat. I am grateful to them, and to all who are taking part."
Find out more about the charity at www.childrenincrossfire.org.