A spokesperson for hosts Pride of the Bann Flute Band said it was "shaping up to be a fantastic night for our annual competition parade around Coleraine with some unbelievable bands already confirmed to be walking our home town.
"The sun is even scheduled to make a very welcomed appearance too."
The PSNI has advised road-users to anticipate traffic disruption in the Coleraine area during the time of the parade.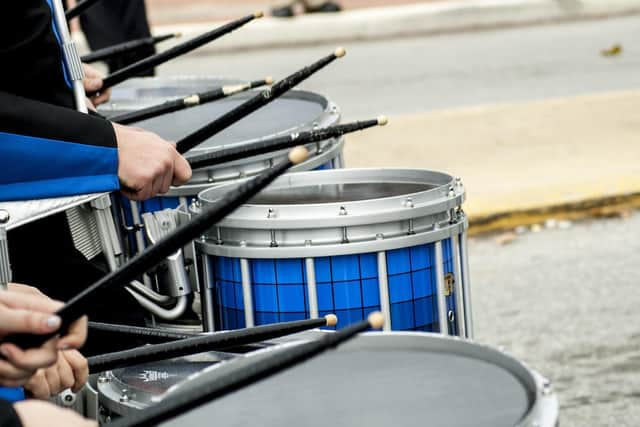 A PSNI spokesperson said: "Some roads in and around the town will be temporarily closed, with traffic diversions in place between 8pm – 11pm.
"Officers will be on the ground to accommodate the flow of traffic, but to avoid potential delays, please seek an alternative route for your journey where possible."
What time does the parade start and what route will it take?
The parade begins at 8.30pm and will take the following route:
Ballycastle Road
Railway Gates
Railway Road
King's Gate Street
Long Commons
New Market Street
New Row
Church Street
The Diamond
Bridge Street
Old Bridge
Strand Road
Slip Road
Killowen Street
Waterside
Old Bridge
Circular Road
Union Street
Station Gates
Ballycastle Road
Which bands are taking part?
According to the Parades Commission, the following bands are expected to join the parade:
Cloughmills Crown Defenders
Ballyclare Protestant Boys
Bushside Flute Band
Maghera Sons Of William
Ballykeel Flute Band
Moneymore Flute Band
Orange & Blue Flute Band
Red Hand Defenders
Portrush Flute Band
Ballymaconnelly Flute Band
Cloughfern Young Defenders Flute Band
Ulster Protestant Boys
Benvarden True Blues
Sons of Kai Flute Band
Burntollet
Ballyrashane Protestant Flute Band
Drumaheagles Young Defenders
Flute Band,Coleraine Fife & Drum
Freeman Memorial Flute Band
Articlave Flute Band
Ballywillin fFute Band Portrush
Blaugh Flute Band
Giants Causeway Protestant Boys
Eden Accordion Band Ballymoney
Tullaghans Sons of Liberty
Stranocum Flute Band
Bushmills
North Ballymena Protestant Boys
Glenkeen Flute Band
Steeple Flute Band
Eastbank Flute Band
Dunloy Accordion
Craigywarren
Dunaghy
Dunamoney Flute Band
Ballymoughan Purple Guards
Lyndsay Mooney Memorial
Moneydig Young Conquerors Flute Band
Movenis Flute Band
Ballyquin SOUFB
Star of the Roe
Edenmore Flute Band
Vow Accordion
Pride of the Park Armoy
East Belfast Protestant Boys
South Belfast Protestant Boys
Hanna Memorial Flute Band
Ballynarrig Orange and Blue
Sons of Ulster Randalstown
Ballinter Flute Band
South Belfast Young Conquerors
Gortagilly Flute Band
Downshire Flute
South Belfast First Flute
Moyarget Silver Plains
Ahogill Loyal Sons of Ulster
Pride of Maine
Ballycraigy Flute Band
Kells Rising Sons of William Flute Band
Rathcoole Protestant Boys Flute Band
North Down Defenders
Sons of Ulster Shankill