A total of 1,700 children took part with winners coming from Belfast, Derry/Londonderry and Ballygawley.
Alise, from St Ciaran's, Ballygawley, scooped the prize for global perspectives.
Alise created a villain who loves to eat meat. He's a butcher and can change vegetables to meat and releases methane, CO2 and nitrous oxide from his pores.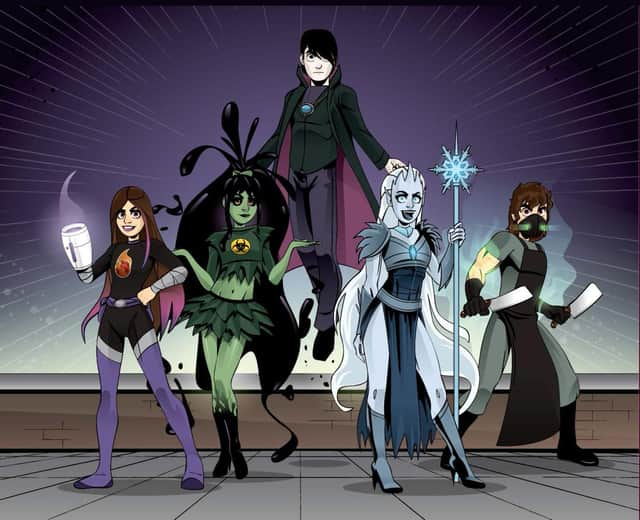 The 2022 competition was organised by the Housing Executive in partnership with Keep Northern Ireland Beautiful, Eco-Schools NI and was open to primary, post primary and special education schools.
Primary 3 to Year 9 pupils were asked to draw a picture or write a short story describing their villain and their superpowers to help highlight issues such as energy efficiency in the home and school, renewable energy and climate change.
As part of the prize, the five winning designs were brought to life by a local illustrator. The winners received a new eco laptop plus £500 for their school. Five runners-up also won a Fire Tablet.
Key topics highlighted in the designs were energy efficiency, water, renewable energy versus fossil fuels, climate change and global perspectives.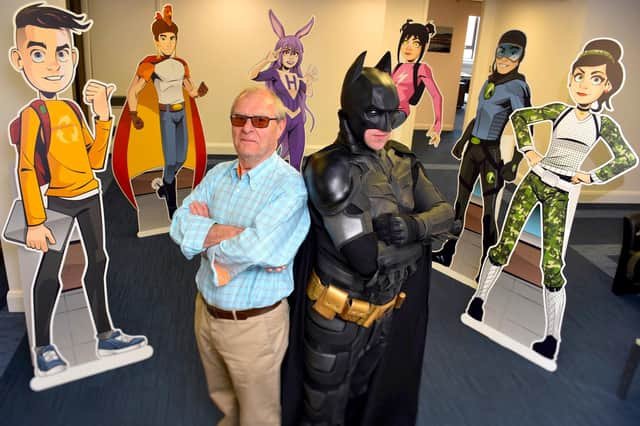 Former Housing Executive Chair Professor Peter Roberts, one of the competition judges, said: "We were very impressed with the standard of entries and the amazing imaginations of those who took part.
"Most young people care deeply about environmental issues and want to make a positive change in the environment around them. This competition provides an ideal way to foster their awareness of these hugely important matters."