The means tested cash boost is due to be paid between today and May 17 for most people on Department for Communities / Department for Work and Pensions (DWP) benefits.
The £301 payment for people on tax credits and no other low income benefits will be paid between May 2 and 9 for most people.
The payments are aimed at supporting the most vulnerable in society as the cost of living continues to affect families across the UK and are the first of a series to be rolled out this year.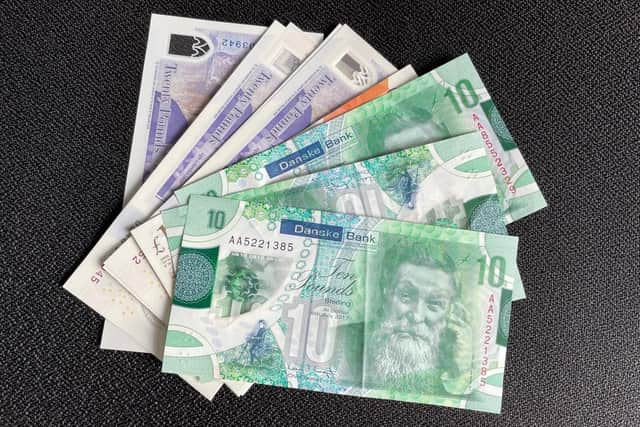 A £150 Disability Payment is due during the summer, followed by a second £300 low income (means-tested) Cost of Living Payment is due during the autumn.
A £300 additional Winter Fuel Payment is due during the winter of 2023 / 24.
The third £299 low income (means tested) Cost of Living Payment is due during the spring of 2024.
How will the money be paid?
You do not need to do anything to apply. If you are eligible (or if you are found to be eligible at a later date) you'll be paid automatically in the same way you receive your normal benefit payments.
These additional cost of living payments will be made separately from your normal payments. They are not taxable and will not affect any of the benefits or tax credits you get.
If you receive a Cost of Living Payment, but are later found not to have been eligible, you may have to pay it back.
You may be eligible to get up to five payments to help with the cost of living if you are getting certain benefits or tax credits.
You may be entitled to up to three Cost of Living Payments of £301, £300 and £299 if you get any of the following benefits or tax credits on certain dates:
income-based Jobseeker's Allowance
income-related Employment and Support Allowance
Income Support
Pension Credit
Universal Credit
Child Tax Credit
Working Tax Credit
You will not get a payment if you are only getting New Style Employment and Support Allowance, contributory Employment and Support Allowance, or New Style Jobseeker's Allowance.
If you have a joint claim on the qualifying dates, a single payment of £301, £300 and £299 will be sent using the same payment method used between these dates, if you are eligible.