Disney dreams come true for Dunmurry and Carryduff families thanks to Northern Ireland charity
Families from Dunmurry and Carryduff have been on the trip of a lifetime to Disneyland thanks to the charity Northern Ireland Children to Lapland and Days to Remember Trust.
Watch more of our videos on Shots!
and live on Freeview channel 276
Visit Shots! now
Rory, brother Dylan and mum and dad from Dunmurry, and the Kane family from Carryduff joined ten other families for the magical experience.
The Northern Ireland Children to Lapland and Days to Remember Trust, a charity that makes dreams come true for children living with serious conditions that are either life-limiting or life-threatening, took 12 local children to Disneyland Paris for three days.
The trip, which was last organised in 2015, has been brought back by the charity to accommodate children whose conditions would not allow them to face the harsh temperatures of its annual Lapland trip.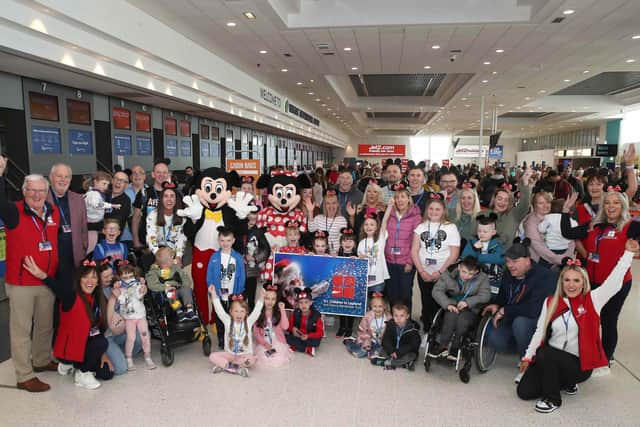 Instead, the very deserving children, their parent/s and sibling/s, are being accompanied by health professionals and support workers to absorb the magic of Disneyland Paris.
While in Paris, the 12 children and their parties had full access to the theme parks, meals, accommodation and travel.
Chairman of Northern Ireland Children to Lapland and Days to Remember Trust (NICLT) Colin Barkley said: "We are delighted to resume what is a truly memorable trip for these very deserving children who have been battling their own challenges so admirably alongside their very supportive families.
"Our trips are painstakingly put together to ensure the parents and families of those involved feel no pressure and are supported every step of the way by healthcare professionals and our own staff. When a child is very ill, it affects the whole family. Yes, these trips are expensive, but it is impossible to put a value on the benefits and positive impact the experience will have on the children and their families.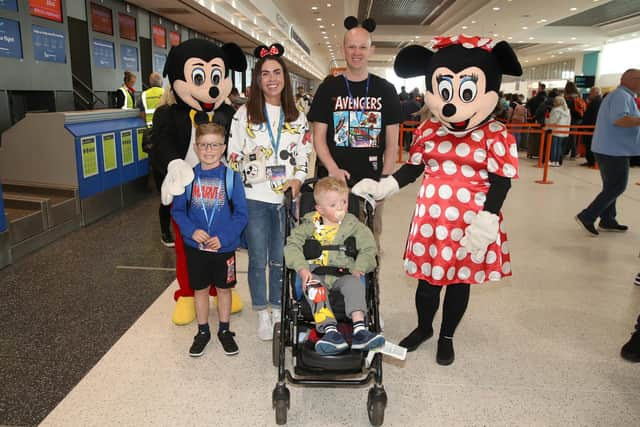 "The move to resume our Disneyland Paris trip was in part due to the efforts of our fundraisers and corporate partners. Without them, these trips, which make lasting memories for these families, would not be possible.
"Our goal is to give these very special children something to remember and to continue to offer this trip on a more regular basis by intensifying our activity and encouraging more organisations to support us."
NICLT supporters recently raised £10,000 by abseiling down the Europa Hotel in Belfast. The charity has more events planned to help generate even more funds including a Gala Ball this month.
Set up 12 years ago, Northern Ireland Children to Lapland and Days to Remember Trust, takes 100 local children to Lapland every winter, chartering an exclusive flight for the experience.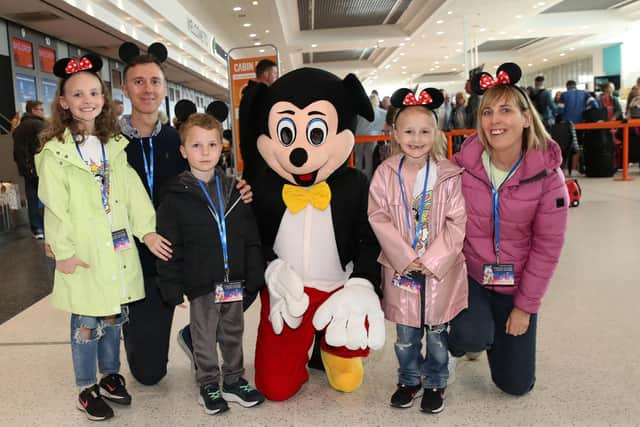 The children benefit from a huge support team made up of Trust medics, nurses and carers, as well as parents.
In 2022, 100 NI children travelled to Lapland with the charity, the first flight since the pandemic.
Speaking about the day, Emma O'Neill from Belfast, mother to Cavan, aged nine said: "The trip to Lapland was beyond our expectations. My son said it was better than he could ever have imagined. It was purely magical and knowing we had a support team there to help us when we needed them made this a very stress-free trip, giving us memories that will last a lifetime."