Maud and John Blair celebrated the grand occasion of their platinum anniversary on Tuesday with an enjoyable family get-together. They are among just a very few couples in the world to reach this rare landmark.
They first met at an East Antrim Harriers race in which John was participating. Maud's admiration of this tall dark handsome athlete led to regular meetings and romance and the couple were married in Kilbride Presbyterian Church by Rev Armour on March 28,1953.
For many years, Maud worked as a personnel officer for the Doagh Spinning Company and after serving his time as a joiner, John spent his working life in supervisory roles within the construction Industry.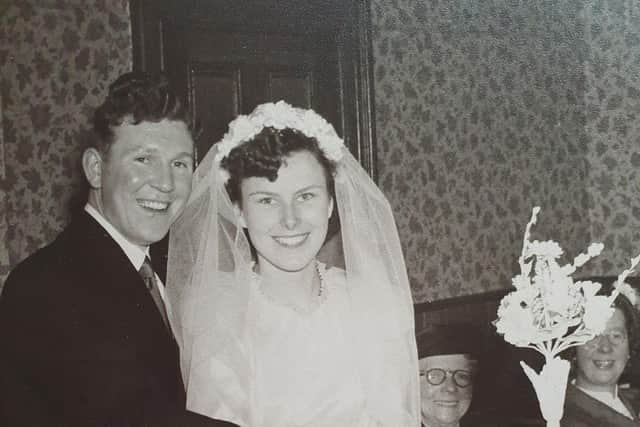 Now both in their 90s, Maud and John have reflected on their long and happy life together and when asked for their secret to such a remarkably long marriage, they replied: "Just get out and enjoy life together".
Over the years, the couple certainly did just that. They are both keen country music fans and were regular attendees at the Flamingo Ballroom in Ballymena during the showband era of the 1960s. In more recent years they have been regular participants at local country music clubs with Maud enjoying getting onto the floor for some line dancing.
They also enjoyed numerous foreign holidays to Spain and Tenerife into their late 80s.
John was also an avid pigeon fancier for more than 57 years, enjoying considerable success through his local club, Doagh HPS.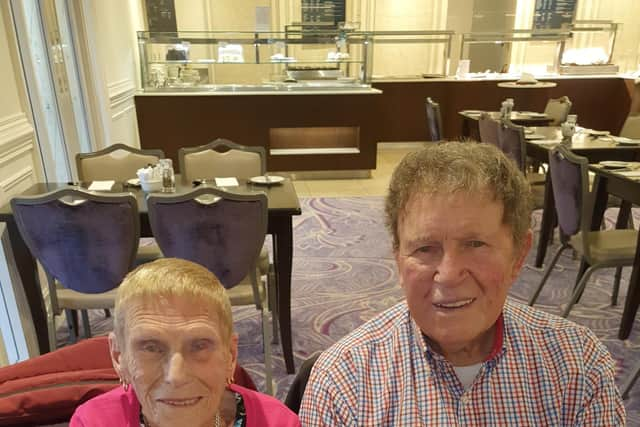 There have been many special moments for this remarkable couple throughout the past 70 years but they said the most memorable was the birth of their daughter Eileen. Eileen would go on to marry Hugh and have two daughters of her own, Victoria and Lucinda. This would be followed years later with the births of five great-grandchildren, Jasmine, Maisie, Martha, Alex and Harris.
The Doagh couple said they are exceedingly proud of all their family.
Maud and John have earned their place in the record books alongside the late Queen Elizabeth II and her husband Prince Philip, who celebrated their platinum wedding anniversary on November 20, 2017.