It was the first time that Ballymoney and district, and Queens Island Victoria had joined with Dromore for such an event which was extremely well received by a packed congregation.
The conductor of Dromore and District, Mr David Thompson welcomed the other conductors Amanda Doak-Herron from Ballymoney and Alistair McQuoid from Queens Island Victoria to join him in leading a varied program of male voice choir favourites.
He thanked the conductors and their accompanists for preparing the choir members to such a high standard which had produced a marvellous and enjoyable evening.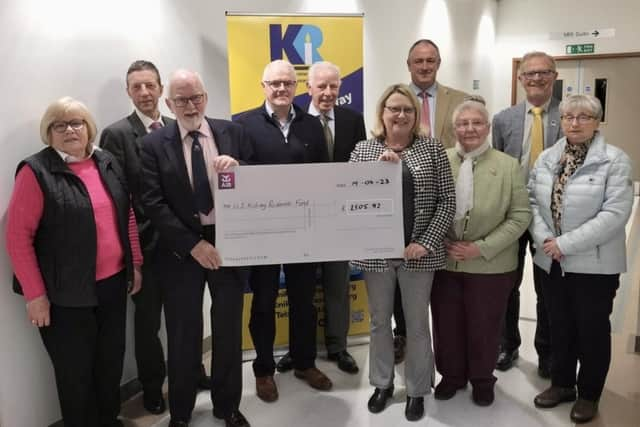 The speaker on the evening was Rev Jim McCaughan who informed the congregation about the work of The Northern Ireland Kidney Research Fund which benefited by over £1500 from generous donations to a retiring offering.