The plan has gone out for public consultation and includes the council's economic, environmental, education, efficiency and tourism goals - as well as how the council plans to achieve its goals.
During the consultation period, which extends to April 4, residents, businesses and community groups are invited to review the draft plan and have their say on council's proposed strategic themes and objectives.
The draft plan - which will be in place for the next four years – has been developed by working closely with elected members and key feedback from the 2022 MEA residents' survey.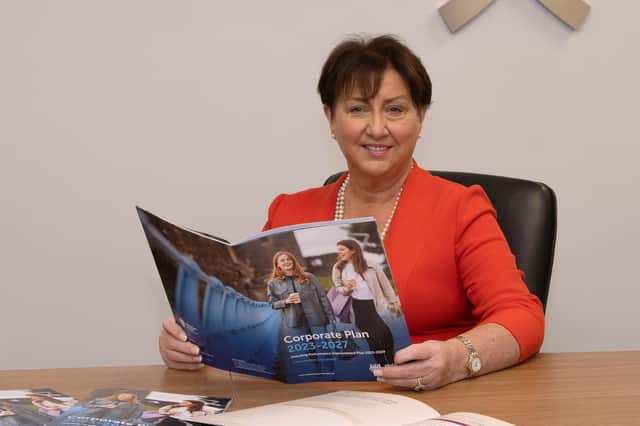 Council would also welcome feedback on its draft Performance Improvement Plan 2023-2024, which details several proposed improvement objectives for the year ahead.
Mid and East Antrim Council's Interim Chief Executive, Valerie Watts, said: "Our Corporate Plan sits at the heart of everything we do. It steers our strategic direction, shapes our services and sets the performance targets against which we will measure our success.
"It's kept under continual review, with a new plan being developed every four years, to ensure our work meets the needs of the borough and delivers on behalf of everyone who lives, works and invests in Mid and East Antrim.
"Participation in this consultation is very important to us and we welcome all comments. Each response will be analysed and considered to help shape both the new Corporate Plan and Performance Improvement Plan."
The survey can be completed here