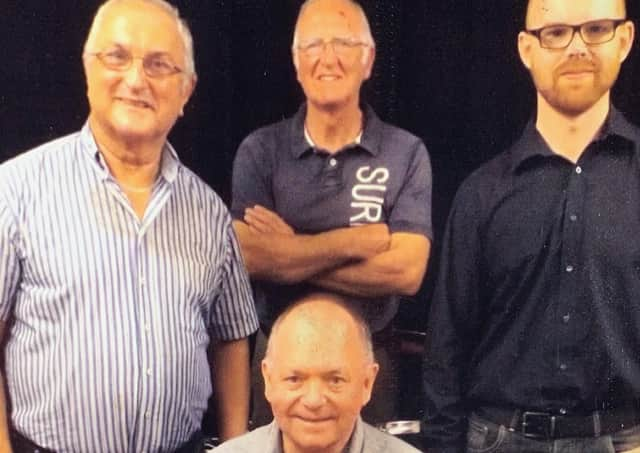 Broadband was formed more than six years ago by three former members of sixties showbands.
The band is comprises John Shanks (ex Honesty) on bass guitar, Davy Love (ex Capri) on drums and Peter Broad (ex Flames) on vocals, together with Peter's youngest son Adam on lead guitar.
The band which 'plays for fun', specialises in songs from the fifties, sixties and seventies.
Last year the guys decided to record a CD of classic rock 'n' roll songs in aid of Action MS. The band is very aware of Multiple Sclerosis and the problems it can cause, for not only has bass guitarist John Shanks lived with the condition for over 40 years, but also Peter's second son Gavan was diagnosed with MS in 2012.
Peter said: "On behalf of the band I would like to thank everyone who so generously donated a minimum of £5 to secure a CD.
"We are delighted that as a result of this support, we have been able to raise an amazing £1,100 for this very worthy cause."
Action MS was set up in 1976 to support families in Northern Ireland living with Multiple Sclerosis. If you would like more information on the work of Action MS, call 028 90790707 or email [email protected]