Mr Agnew wrote to the DfI to share the findings of a rural roads survey carried out by Eco Rangers NI in association with Live Here Love Here and Mid and East Antrim Council.
It was carried out at the A8 and Shane's Hill Road along a 12-mile stretch during a 10-week period from January last year and showed that plastic drinks bottles were the most discarded items. During this period, no litter-picking was carried out at either road to allow it to accumulate. The clean-up resulted in 111 bags of litter being lifted at the A8 and 22 at Shane's Hill Road.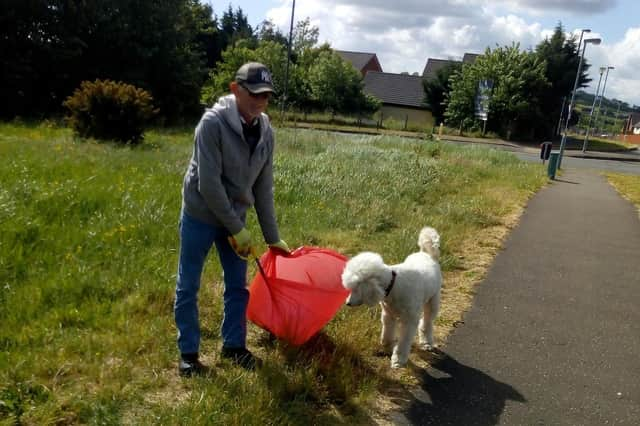 To raise awareness, the filled blue bags were lined along the roadside which were collected by council workers and brought to the household recycling centre at Redlands in Larne. Analysis found 5,000 recyclable items had been collected. Drinks bottles and cans comprised 85 per cent of these items.
More than 43,650 non-recyclable items were gathered. These included a "large number" of plastic bottles containing urine, 1,200 tissues and 800 face masks and wet wipes. The council has placed signage at Larne's Harbour Highway after the route to was "littered" with bottles of urine.
Food Trays
Commenting on the findings, Eco Rangers NI said: "Analysis showed that in just ten weeks, along a distance of just 12 miles, well over 400kg of waste, including drinks cans and bottles, coffee cups, food trays and PPE was discarded.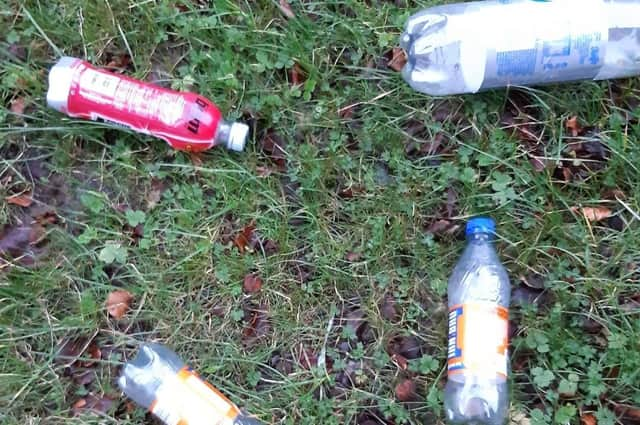 "The litter collected by the Eco Rangers equates to almost 60 items of litter discarded by motorists along every single mile, every single day, well over a quarter of a million of items just on this 12-mile stretch every year. This is a staggering amount and is simple unsustainable.
"The Eco Rangers believe that the results of this survey show a startling lack of consideration by motorists of the environment, local people and wildlife. The sheer volume of litter collected after such a short period clearly demonstrates that there is still a deeply ingrained habit in some motorists who regularly litter and who do not fear reprimand or sanction for doing so.
"We believe that if these behaviours are to change in a meaningful way, co-operation between industry and government is required with additional steps taken to reduce litter at source, improve disposal options and a circular economy to encourage and incentivise positive waste management."
The Eco Rangers also support deposit and return schemes and say that littering and fly tipping should be penalised.
Tremendous Work
Speaking at the council's Direct Services Committee, operations director Philip Thompson indicated a meeting has been arranged with the group which he said has made some "very valid points".
Coast Road Alliance Alderman Gerardine Mulvenna said: "The place would be an absolute mess if it was not for all the excellent work they do."
Consumers in Northern Ireland will be able to recycle plastic and canned drink containers through a new Deposit Return Scheme to be introduced in 2025.
Michelle Weir, Local Democracy Reporter