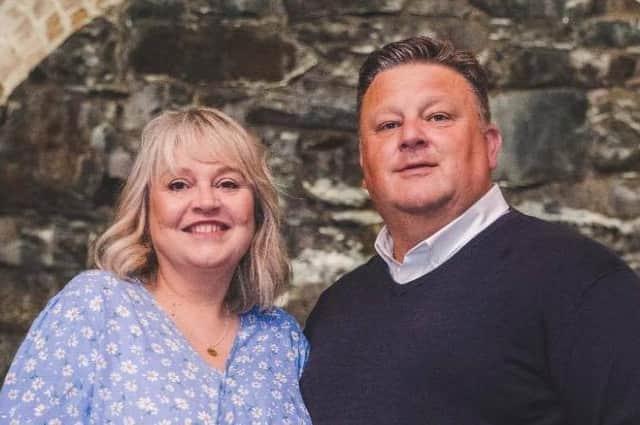 Keith and Karen Lindsay will be performing at Lisburn CWU Hall
Taking part in the service will be Denvir Wilson, Soloist, Keith and Karen Lindsay, a duo from Ballynahinch, and Blessed Assurance Gospel Group from Larne.
Mr. Bertie White from Lisburn will Chair the meeting and bring the closing Epilogue.
Supper will be provided afterwards and there will be a Freewill Offering.
A warm Invitation is extended to everyone to attend this service.
This historic building now known as Lisburn CWU Mission Hall was the first Wesleyan Chapel in Lisburn erected in 1772. John Wesley preached there in 1778 and mentioned it in his journal. For a time in the early 1900s it was Lisburn's first cinema known as The Picture Palace. In 1936 the Welcome Mission and Lisburn Christian Workers Union amalgamated and began their gospel outreach work in the Hall. The two groups combined and the name is still officially Welcome and Christian Workers Union Mission.