Fancy taking on the highest skydive in Ireland over Garvagh for Children in Crossfire?
International development charity Children in Crossfire are to hold a Skydive fundraiser at Skydive Ireland in Garvagh on Saturday, June 24.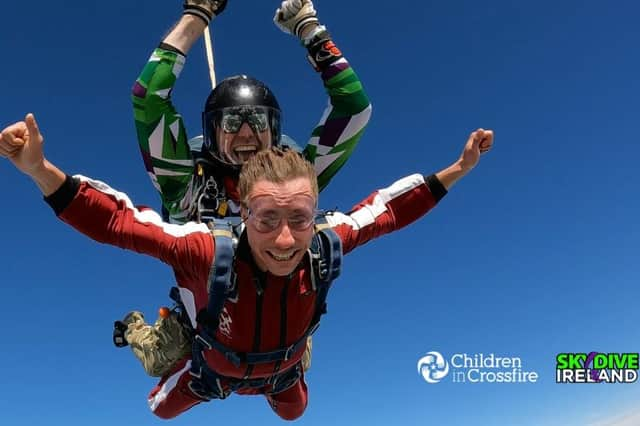 Outlining details of the event, Fundraising Co-ordinator Aishling Cunningham said: "Children in Crossfire deliver healthcare and education programmes for some of the world's most vulnerable children, in Ethiopia and Tanzania. Funds raised from this event will support this life-saving and life-changing work.
"We are very excited to be partnering with Skydive Ireland in Garvagh to hold what promises to be an exhilarating event on Saturday 24th June. If you thrive on thrills, this is the challenge for you.
"Skydive Ireland is a new company with state-of-the art facilities, including a brand-new plane that enables skydivers to jump from 15,000 feet – the highest jump available in Ireland. All dives are done in tandem format, which means all participants will be connected to a highly trained professional for their jumps.
"All in all, this is going to be an unforgettable day for everyone who signs up and their family and friends who can watch from the comfort of solid ground! We are limited to twelve places, so I would encourage anyone interested in taking part to get in touch with me very quickly, either by phone on 00 44 28 7126 9898 or on email at [email protected], and I'll be happy to go over all the details."
Founded in 1996 by Richard Moore who was blinded as a 10 year old boy in 1972 during the Northern Ireland conflict, Children in Crossfire supports projects helping some of the most vulnerable children on the planet that suffer from the injustice of poverty.