Former Coleraine postie Robert becomes man of letters as he launches new book 'A Boy from the Heights'
He was a man of letters for many years with Royal Mail but now Coleraine man Robert Ramsey is a different man of letters having written his very first book.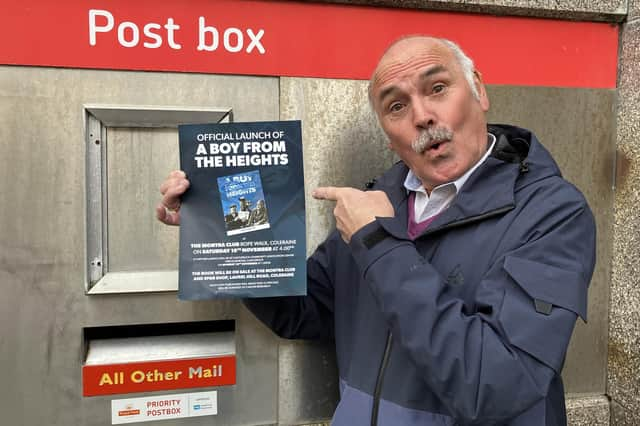 Launching 'A Boy from the Heights' later this month, the former postman spent three years compiling the book which charts, not only his life story, but the social history of the Heights area of Coleraine where he was born and reared.
A stalwart of Coleraine's panto group The Provincial Players for more than 30 years, Robert said: "I always thought I'd like to write a book, I had written scripts for the panto but wondered could I actually write a book? I have always kept scrapbooks since I was a child so they have provided all the background to the book.
"It's not an autobiography, it's more of a history book and looks at five different areas – family, football, Royal Mail, comedy and Articlave band."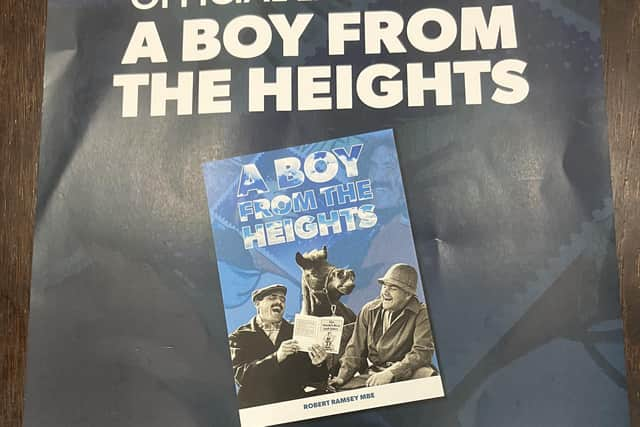 Well-known as part of the comedy act Ram and Mac and as a compere for countless charity concerts, fashion shows and events, Robert admits that it was the comedy section which took longest to write.
"My first intro to comedy was in 1983 when I played Ivan the Terrible and a comic soldier with Ballymoney Choral Society. That's what started it all and it was there that I met my mentor Sean Magee who brought me into the panto.
"My first role with them was playing Wishee Washee along with Seamus Reynolds and then I stayed for 31 years producing it, writing it, acting in it – once the performing bug bites you, that's it."
Robert hopes that the book will appeal to the hundreds of people he has met through the years thanks to pantomime, comedy and his career with Royal Mail, particularly delivering post to the village of Castlerock for 27 years.
'A Boy from the Heights' will be launched in Coleraine's Montra Club on November 18 and in Castlerock Community Association Centre on November 20.
The book, which Robert said "will be launched in the Heights and sold in the Heights' will be available from the Montra Club, Laurel Hill Spar and Robert's home 42 Buskin Way or Robert on 07967 142 642. £2 from the sale of each book will go towards Cancer Research.